15.11. Avajaisseminaari
André Noël Chaker
Kirjailija, puhuja ja hallituksen puheenjohtaja // Writer, keynote speaker & Chairman of the Board
Juontaja/Moderator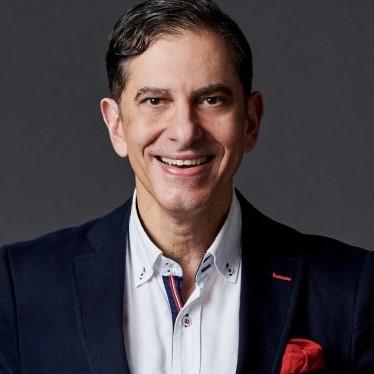 André Noël Chaker on yrityselämän seminaarien ja business-tapahtumien suosittu ja arvostettu moderaattori. Hän on kanadalaissyntyinen juristi, entinen Veikkauksen johtaja sekä teknologian ja urheilubisneksen moniottelija. André on menestynyt Suomessa myös tietokirjailijana ja hänet on valittu vuoden puhujaksi 2012 sekä 2014 ja Suomen vuoden juontajaksi 2015.
André Noël Chaker is very popular and respected moderator at seminars and business events. He is a Canadian-born lawyer, former director of Veikkaus, and a multi-talent in technology and sports business. André is also a successful non-fiction writer in Finland and has been chosen as the speaker of the year 2012 and 2014 and also the moderator of the year 2015 in Finland.
---
Kimmo Tiilikainen
Director General, Geological Survey of Finland
Opening words of Kokkola Material Week 2021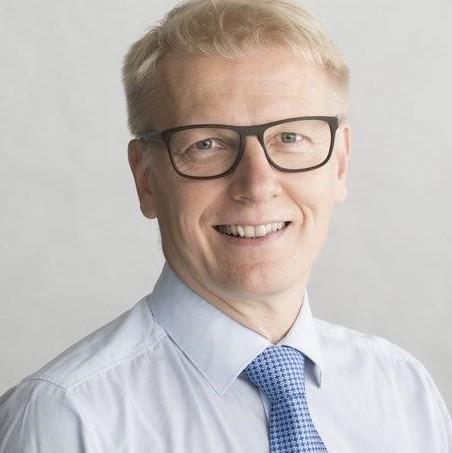 Kimmo Tiilikainen has been working as Director General at Geological Survey of Finland since beginning of June 2021 and previously he was involved in politics: he acted as a Member of Parliament for 16 years, held several ministerial positions, and for the last couple of years he was State Secretary on several ministries. Combining environment and economy is one of his guidelines both in work and private life, key elements being sustainability and circular economy. Kimmo Tiilikainen has worked towards these goals internationally: he was one of the EU's Ministerial Negotiators of the Paris Agreement, and signed it on behalf of Finland in 2016. He was one of the facilitators in adaptation to climate change negotiations when Paris Rule Book was finalized in Katowice. As a Minister of Energy of Finland, he implemented Finnish climate policy by promoting both renewable energy as well as coal ban.
---
Hanna Kalenoja
Liikenteen erityisasiantuntija / Senior AdvisorAutoalan Tiedotuskeskus / Information Centre of Road Traffic in Finland
Future forms of energy in road traffic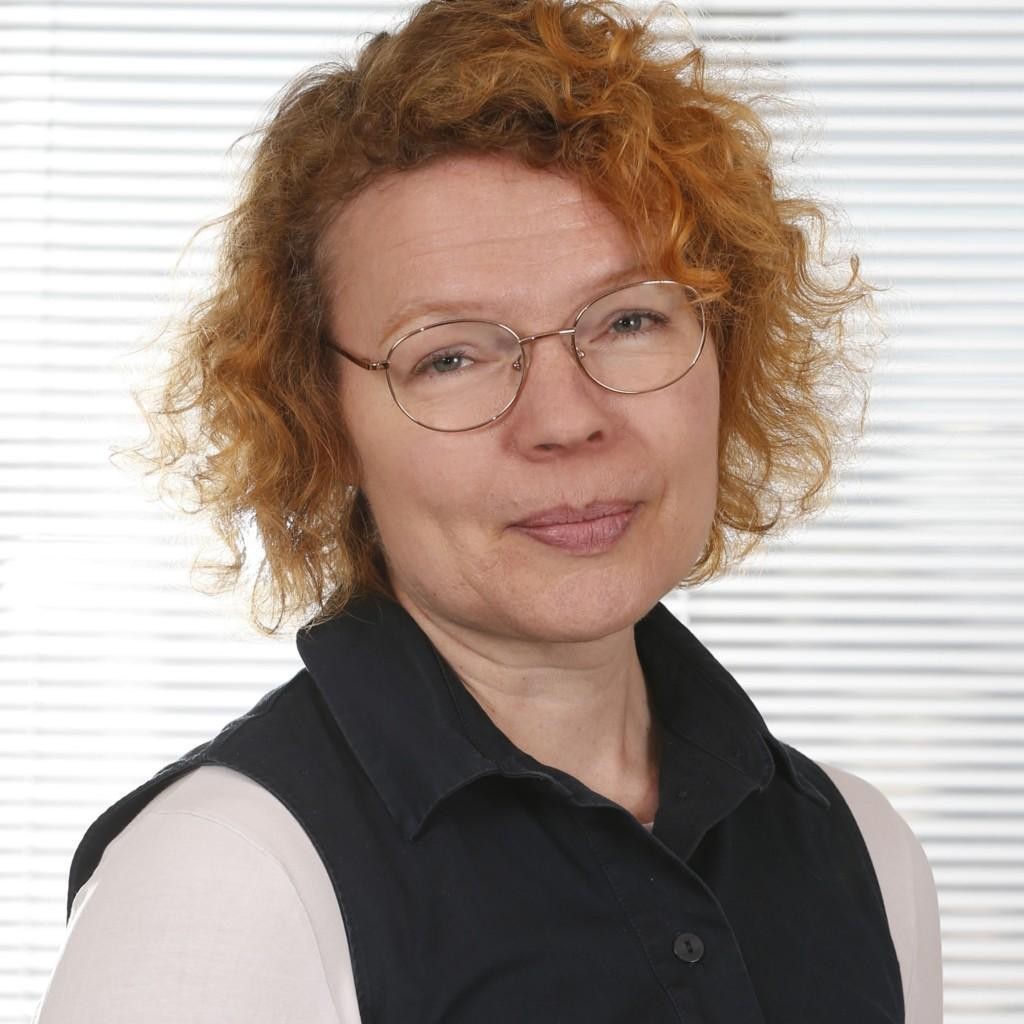 Hanna Kalenoja on Autoalan Tiedotuskeskuksessa tutkijana, joka kokoaa ajankohtaista tutkimus- ja tilastoaineistoa autoalan avuksi. Hän on toiminut ennen autoalalle siirtymistään pitkään Tampereen teknillisessä yliopistossa tutkimustehtävissä. Hänen osaamisalueisiinsa kuuluvat mm. liikenteen ympäristövaikutukset ja niitä koskeva lainsäädäntö sekä liikenteen kysyntäennusteet.
Hanna Kalenoja is a researcher at the Information Center of Road Traffic, who compiles current research and statistical data to help the automotive industry. Prior to joining the automotive industry, she worked for a long time at Tampere University of Technology in research positions. Her areas of expertise include e.g. the environmental impacts of transport as well as transport demand forecasts.
---
Perttu Pölönen
CEO, Perttu Productions
Disruptio / Disruption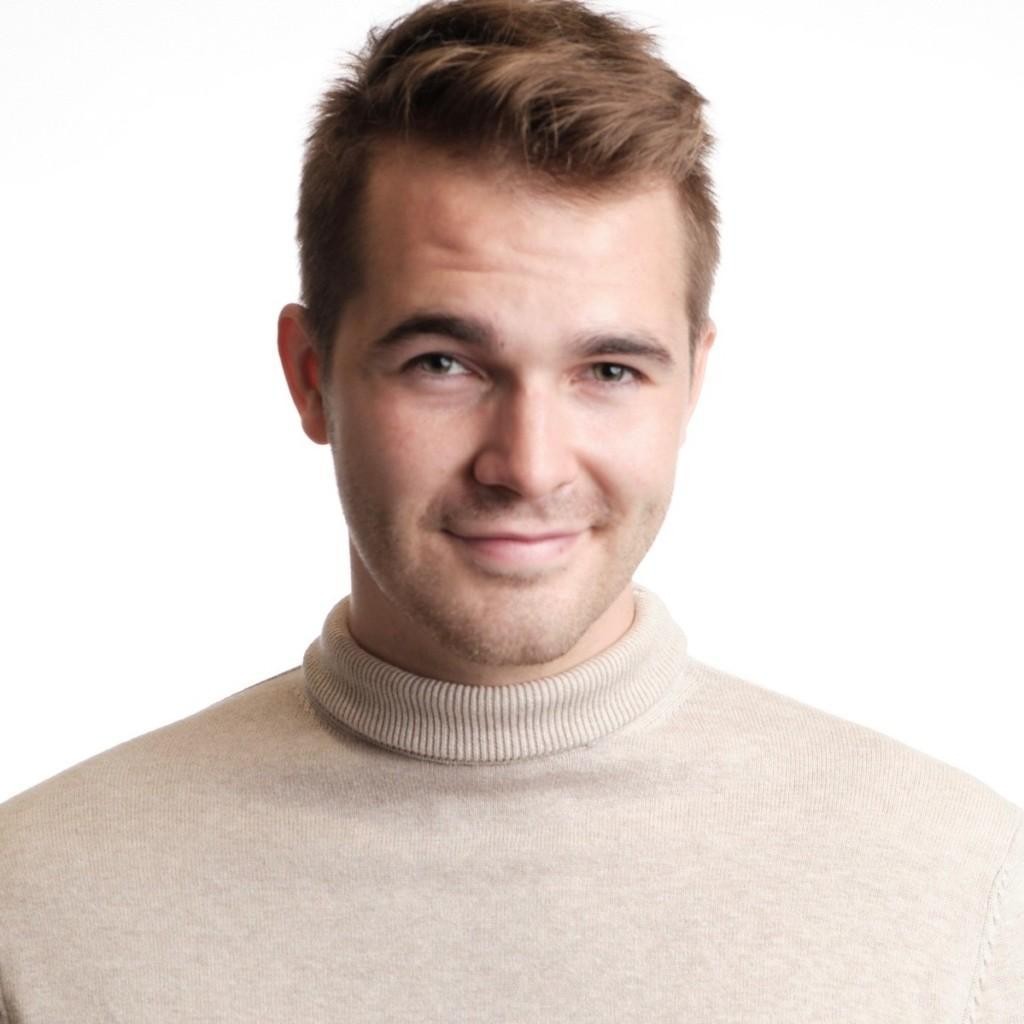 Perttu Pölönen on futuristi, tietokirjailija ja moniosaaja. Hän on keksinyt musiikinteorian opiskelua helpottavan Sävelkello-keksinnön, voittanut Euroopan suurimman nuorten tutkimuskilpailun, opiskellut tulevaisuuden teknologioita Piilaaksossa, perustanut koulutusalan yrityksen Myanmariin ja kirjoittanut kirjat Tulevaisuuden lukujärjestys ja Tulevaisuuden identiteetit. Vuonna 2018 huippuyliopisto MIT nimesi hänet 35 lupaavimman innovaattorin joukkoon Euroopassa.
Perttu Pölönen is a futurist, inventor and author. He has studied future technologies at Singularity University, based at NASA Ames Research Center in Silicon Valley, co-founded an edtech company in Myanmar and won EU's biggest science competition for youth. In 2018 MIT Tech Review honored him among the 35 Innovators Under 35 in Europe. His book, Future Skills, was recently published in the US.
---
Matti Malkamäki
Hallituksen puheenjohtaja / Chairman of the Board, Hycamite TCD Technologies Oy
Prosessiteollisuus ja vety-vallankumous. Mitä tapahtuu nyt Euroopassa ja mitä se meille tarkoittaa? / Process industry and the H2 revolution. The European approach and what does it mean to us?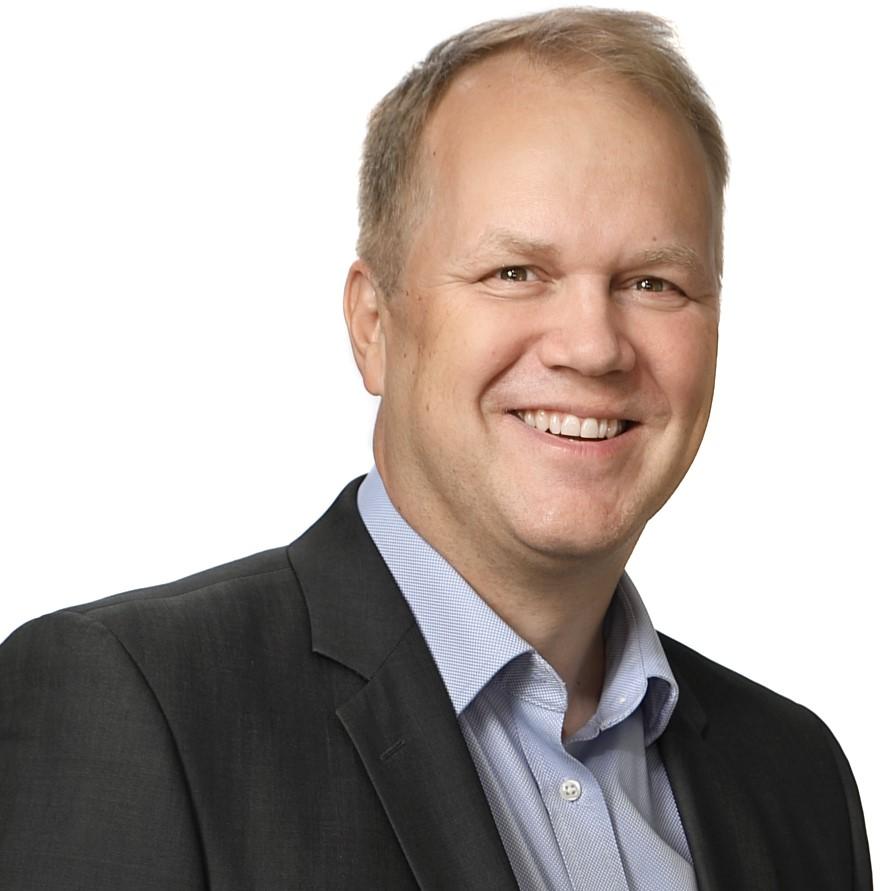 Kohta 20 vuotta cleantech yrittäjänä toiminut Matti Malkamäki on vedyssä monessa mukana; paitsi että hän on yksi Hycamiten perustajista ja sen hallituksen puheenjohtaja, niin Matti toimii myös perustamassaan Aurelia Turbines Oy:ssä toimitusjohtajana. Tämän lisäksi hän on kutsuttuna jäsenenä European Clean Hydrogen Alliancen pyöreän pöydän työryhmässä ja ohjausryhmän jäsen sekä Suomen vetyklusterissa että Suomen ja Ruotsin välisessä BotH2nia-vetyhankkeessa. Matti on kysytty puhuja vetyyn liittyvissä asioissa niin Suomessa kuin ulkomaillakin ja hän on kirjoittanut useampia artikkeleita asiaan liittyen.
Matti Malkamäki, who has been a cleantech entrepreneur for almost 20 years, is involved in many things in hydrogen; not only is he one of the founders of Hycamite and the chairman of its board, but Matti also works as the managing director of Aurelia Turbines Oy, which he founded. In addition, he is an invited member of the European Clean Hydrogen Alliance CEO Roundtable and a member of the steering group of both the Finnish hydrogen cluster and the BotH2nia hydrogen initiative between Finland and Sweden. Matti is a sought-after speaker on hydrogen-related issues both in Finland and abroad and has published several articles around it.
---
Henrik Hagström
Export Manager, Terrafame Oy
The logistic concept for Terrafame Battery Chemicals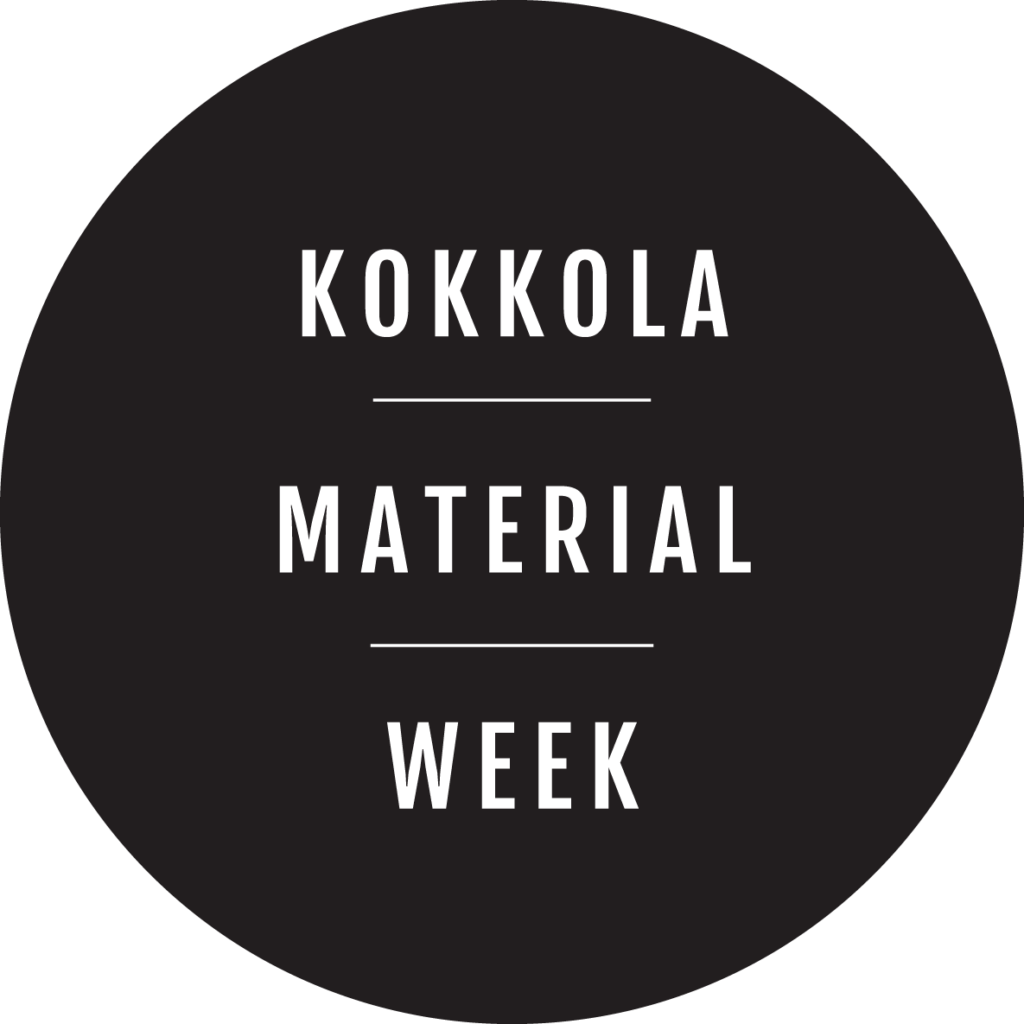 Henrik Hagström is working at present as export manager at Terrafame Oy. A part of his work is to build up and supervise the logistic chain for the products produced at the new battery chemicals factory at Tuhkakylä, Finland. Henrik has 30 years experience of international sales and more then 20 years experience of developing concepts and administrating multi modal transports and international logistics.
---
Janne Marjelund
Director Precursor Technology Competence Center, Umicore Finland Oy
Materials in EV battery value chain and Umicore role
Janne Marjelund is working as Director of Precursor Technology Competence Center at Umicore Finland Oy as part of Umicore's Rechargeable Battery Materials Business. He has over 20 years of experience in the field of research and development as well as industrialization of new products and technologies. Process technology and inorganic chemistry are Janne's areas of expertise including new chemicals and materials for Lithium Ion Batteries
---
Johanna Hylkilä
Executive director & Marketing manager, Kokkola Industrial Park Association
Closing words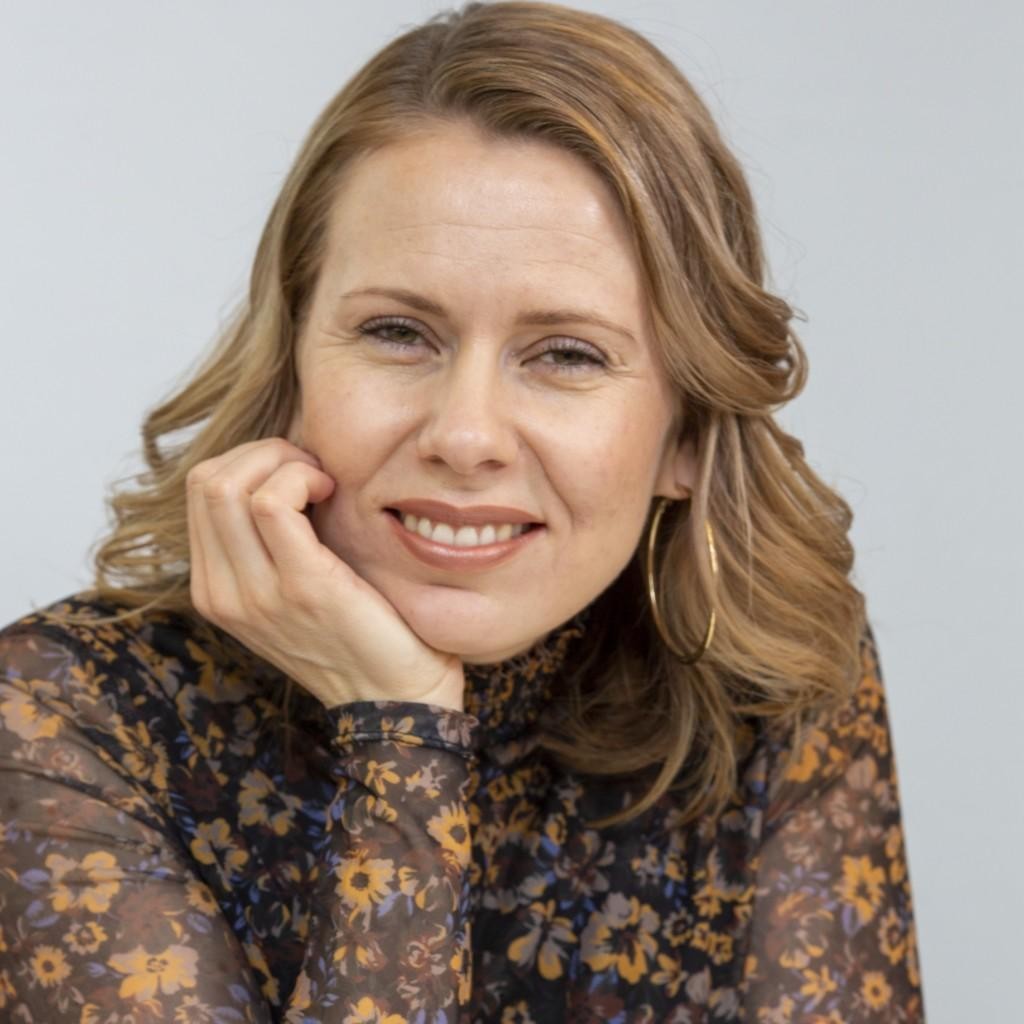 Toimin Kokkolan Suurteollisuusalueyhdistys ry:n toiminnanjohtajana. Yhdistyksen keskeistä toimintaa on edistää Kokkola Industrial Parkin (KIP) alueella toimivien yritysten välistä yhteistyötä, parantaa liiketoiminnan harjoittamisen toimintaedellytyksiä, edistää alueen houkuttelevuutta sekä vahvistaa KIP brändiä. KIP on Pohjois-Euroopan suurin epäorgaanisen kemianteollisuuden ekosysteemi.
I am the executive director of the Kokkola Industrial Park Association. The main activities of the association are to promote co-operation between companies operating in Kokkola Industrial Park (KIP), to improve the operating conditions for doing business, to promote the attractiveness of the area and to strengthen the KIP brand. KIP is the largest inorganic chemical ecosystem in Northern Europe.
16.11. GeoKokkola
Saku Vuori
Johtaja, tieteellinen tutkimus, Geologian tutkimuskeskus
Puheenjohtaja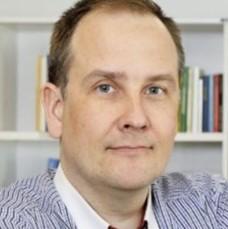 Director of Science and Innovations Saku Vuori has almost 20 years' experience of geoscientific and management work in the Geological Survey of Finland (GTK). Sustainability associated policy development on national and EU level are his strengths in addition to geosciences. Last 12 years he has been part of directors staff and he has carried out various expert assignments for several Finnish ministries e.g. he was a project manager of Finland´s Minerals strategy and twice a member of secretariat of Natural Resources Report to Parliament by the Finnish Government. In the directors staff he held positions of Head of Strategy and Planning before his current position. In spring 2021 he was acting Director General of GTK for four months. He is also Chairman of the Finnish National Committee for Geology.
---
Heidi Kanala-Salminen
TKI-koordinaattori, Centria ammattikorkeakoulu
Osaamista ja työvoimaa kaivos- ja akkuteollisuuden tulevaisuuden tarpeisiin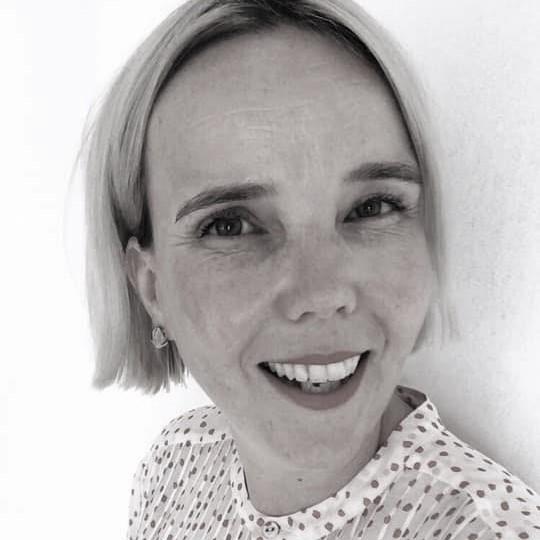 TKI-koordinaattori Heidi Kanala-Salminen työskentelee Centria-ammattikorkeakoulussa kiertotalouteen, uusiutuvaan energiaan sekä akkuarvoketjuun liittyvien hankkeiden parissa. Heidillä on 15 vuoden työkokemus aluekehitystyöstä sekä kansallisten ja kansainvälisten tutkimus- ja kehityshankkeiden valmistelusta ja koordinoinnista.
---
Jouko Nieminen
Päällikkö, Geologian tutkimuskeskus
GTK Mintecin kehitttäminen vastaamaan akkumineraalien ja kiertotalouden tarpeisiin (Teams)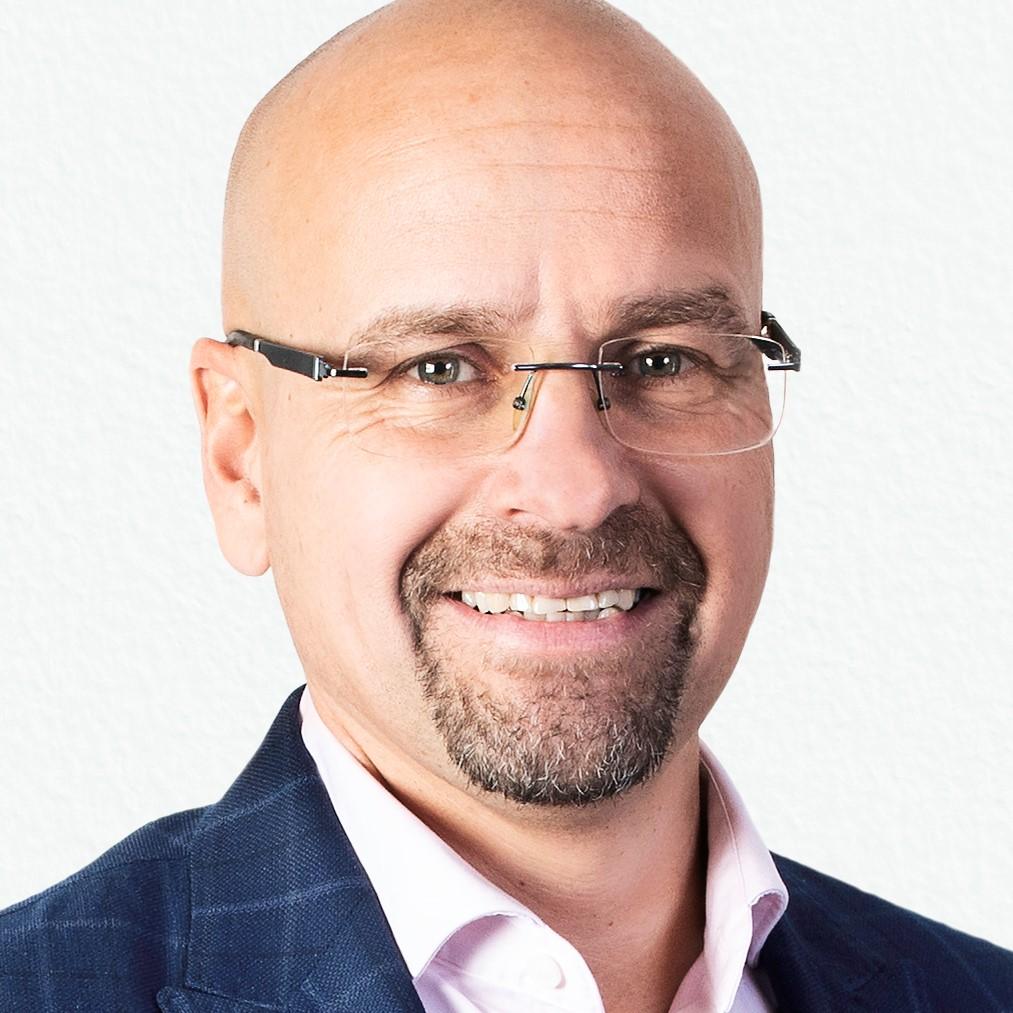 Jouko Nieminen is a Head of Unit Circular Economy Solutions. In his current position at GTK he and his team of specialists provides solutions to different areas in circular economy, exploration, geometallurgy, geology, re-mining, mineral processing and material research. He is an experienced businessman with a versatile background from B2B business development, geology and mining, hotel and restaurant business and analytical equipment and automations. Jouko Nieminen studied geology and mineralogy in the University of Turku and graduated 2000. As a geologist he worked in versatile projects in Sweden, Australia and as a researcher at the University of Turku.
Jouko Nieminen työskentelee GTK:lla Kiertotalouden ratkaisut yksikön päällikkönä. Nykyisessä tehtävässään GTK:ssa hän ja hänen asiantuntijatiiminsä tarjoavat ratkaisuja kiertotalouden, malminetsinnän, geometallurgian, geologian, kaivostoiminnan, mineraalien käsittelyn ja materiaalitutkimuksen eri aloille. Hänellä on monipuolinen tausta B2B-liiketoiminnan kehittämisestä, geologiasta ja kaivostoiminnasta, hotelli- ja ravintolaliiketoiminnasta sekä analyyttisistä laitteista ja automaatioista. Jouko Nieminen opiskeli geologiaa ja mineralogiaa Turun yliopistossa ja valmistui vuonna 2000. Geologina hän työskenteli monipuolisissa projekteissa Ruotsissa, Australiassa ja myös tutkijana Turun yliopistossa.
---
Asko Saastamoinen
Henkilöstöjohtaja / Director, HR Keliber Oy
Osaamistarpeet nyt ja tulevaisuudessa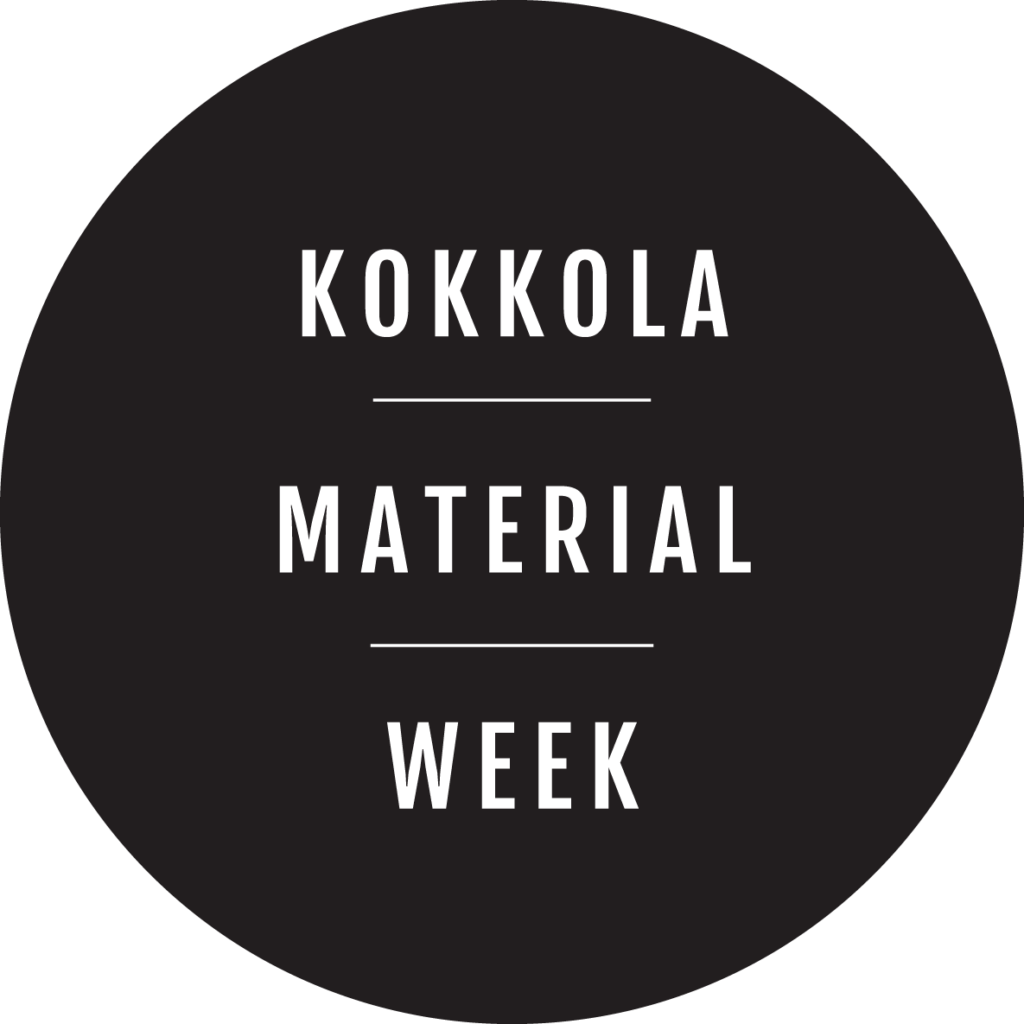 DI Asko Saastamoinen on kaivos- ja metalliteollisuuden henkilöstöammattilainen, joka on työskennellyt suomalaisten ja kansainvälisten yritysten henkilöstöjohdossa ja osaamisen ja henkilöstön kehittämisessä.
Asko Saastamoinen (M.Sc. Eng.) is experienced in mining and metal industries in international companies, having responsibility in human resources and skills and talent management and development.
---
Pasi Heino
Project Manager, Sokli Oy
Sokli as a potential European critical raw material source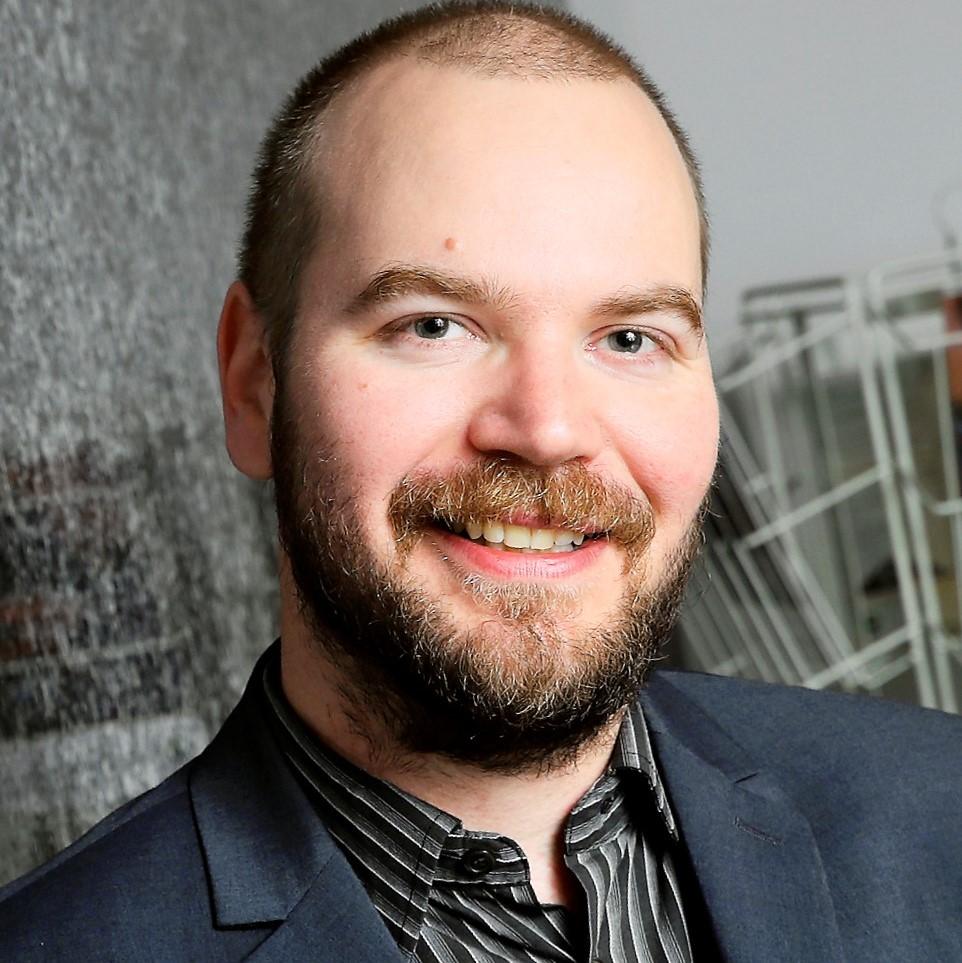 Fifteen years' experience in geology and management related positions, working with precious metals, base metals and industrial minerals. Strong base in large scale open pit mining as well as background as a researcher. He is a Competent Person according to the AusIMM. Mr. Heino holds M.Sc. in Geology and Mineralogy, from the University of Helsinki, Finland. Currently as a project manager in Sokli mining project.
---
David Robinson
Dr., Neometals
Development of a novel flowsheet for the sustainable recovery of high purity vanadium from steel slag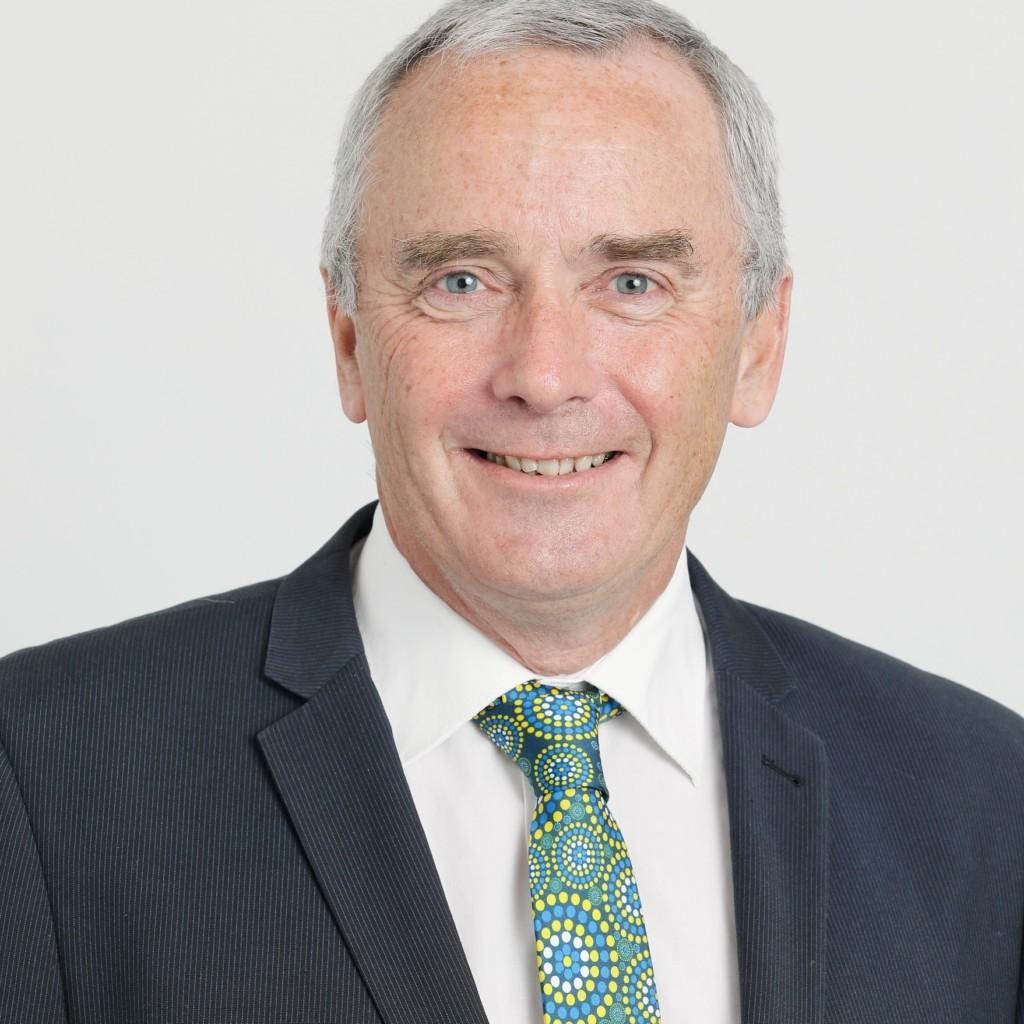 I am GM Metallurgy, Research and Development at Neometals, based in Western Australia. I lead the development of technologies and flowsheets for metal recovery and purification from both primary and secondary sources. My background includes 11 years at CSIRO and 18 years with Anglo American/Anglo Platinum where I focussed on mineral processing and hydrometallurgy or base and precious metals.
---
Ville Huhtanen
Prosessi-insinööri/Process Engineer, Northvolt AB
Northvolt – Europe´s first and largest Gigafactory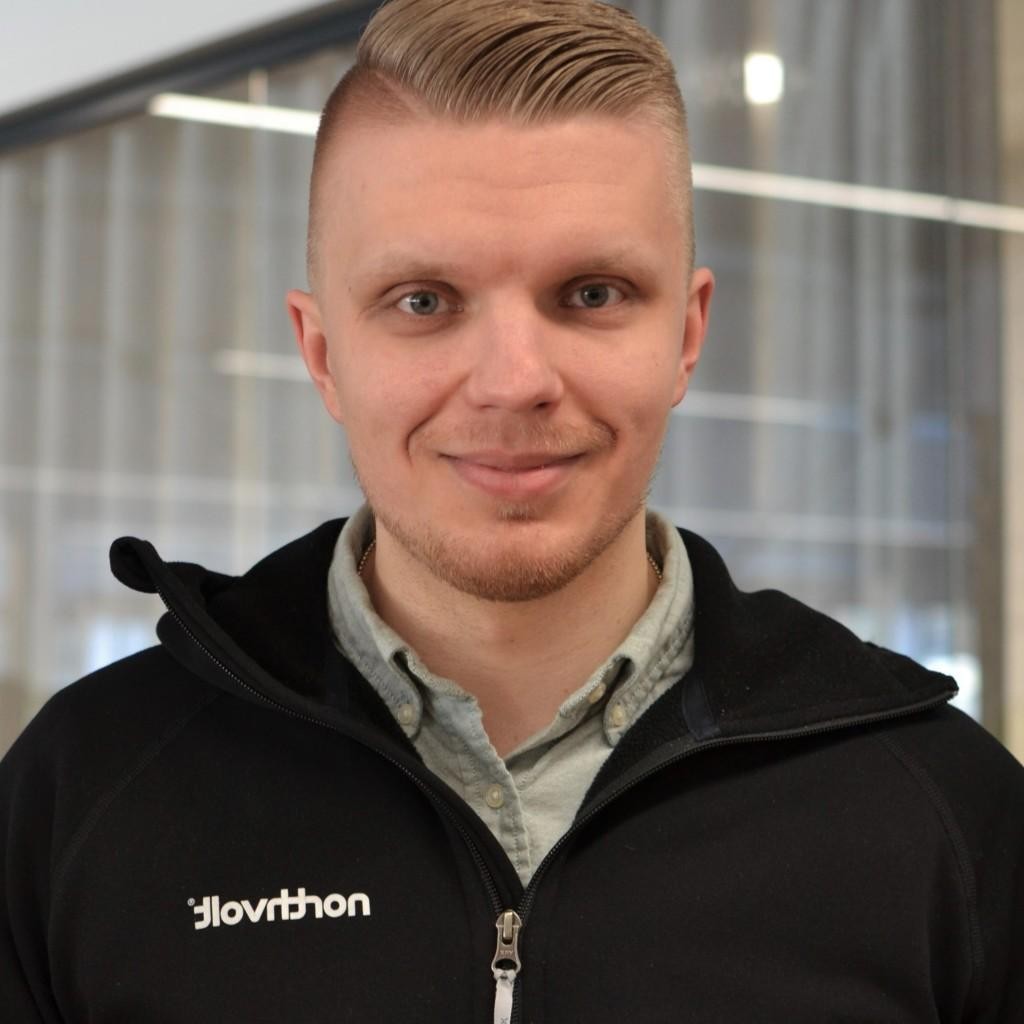 Olen valmistunut Oulun Yliopistosta Prosessitekniikan Diplomi-Insinööriksi ja aloittanut urani Kokkolassa kesätyön merkeissä. Nuoresta iästäni huolimatta, olen edennyt urallani määrätietoisesti, toimien nykyään Prosessi-Insinöörinä litiumioniakkujen prekursori- ja katodiaktiivimateriaalituotannossa Northvoltilla Ruotsissa. Northvoltilla olen työskennellyt yrityksen ensimmäisistä askeleista alkaen, aloittaen Västeråsin koetehtaan suunnittelussa, rakentamisessa ja käyttöönotossa, jatkaen Skellefteåssa sijaitsevan Northvolt Ett gigatehtaan ensimmäisen 16 GWh suunnitteluun, nykyisin toimien monialaisesti suunnittelun vetäjänä 45 GWh kokoiselle laajennusprojektille.
I have graduated from the University of Oulu with a Master's degree in Process Engineering and started my career in Kokkola as a summer intern. Despite my young age, I have made determined progress in my career, nowadays working as a Process Engineer for Li-ion battery precursor and cathode active material production at Northvolt, Sweden. At Northvolt, I have worked since the company's first steps, from the design, construction and commissioning of the Västerås pilot plant to the process engineering of the first 16 GWh phase of the Northvolt Ett gigafactory in Skellefteå, currently leading multi-discipline engineering for the 45 GWh expansion project.
---
Pekka Tanskanen
R&D Manager, Keliber Oy
Keliber: Integrated production from ore to lithium hydroxide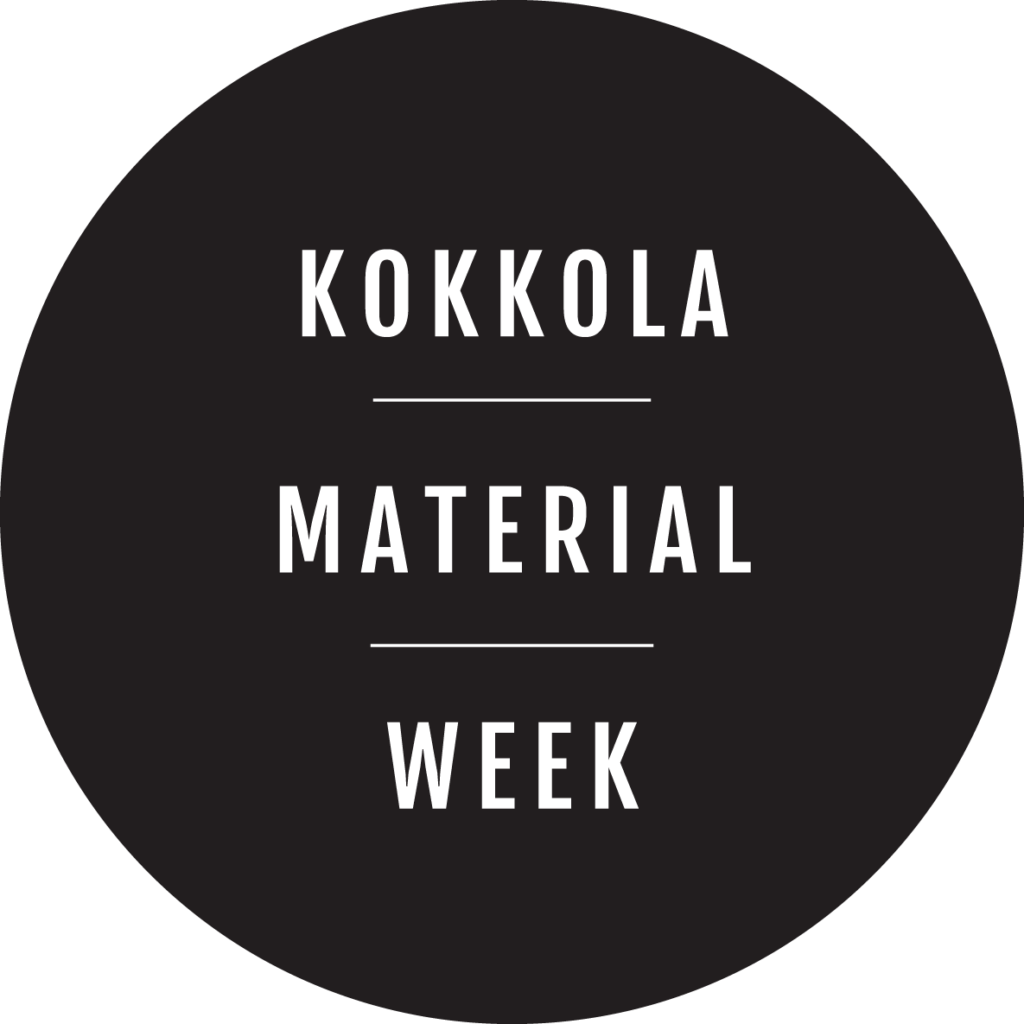 Graduated as M.Sc in Geology from Oulu University. Works as a part time University teacher and Researcher for Process Metallurgy research group, University of Oulu and as part time R&D Manager for Keliber Technology Oy.
---
Arja Sarpola
Liiketoimintajohtaja / Business Director, Feasib Analytics
Feasib Analytics – Analytiikkaa yhteistyöllä / Feasib Analytics – Analytics with coopertaion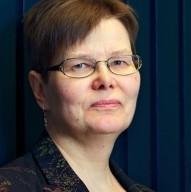 Minulla on pitkä kokemus laboratoriotyöskentelystä ja sen johtamisesta. Asiakaslähtöisyys, laatu ja liinaus ovat työskentelyni avainsanoja. Kehitystyö ja muutoksen hallinta ovat minulle se työn suola. Erikoisosaamiseni on metallien vesikemia ja epäorgaaninen analytiikka. Elinikäisen oppimisen sanansaattajana kannustan kaikkia hakeutumaan jatkuvan kouluttautumisen polulle ja mentoroin mielelläni aikuisopiskelijoita.
I have a long experience in laboratory work and its management. Customer orientation, quality and lean are the keywords of my actions. For me, development work and change management are the salt of that work. My specialties are aquatic chemistry of metals and inorganic analytics. As a messenger of lifelong learning, I encourage everyone to follow the path of continuous education and I like to mentor adult learners.
---
Toni Uusimäki
Chief Specialist, Envineer Oy
Green is the New Black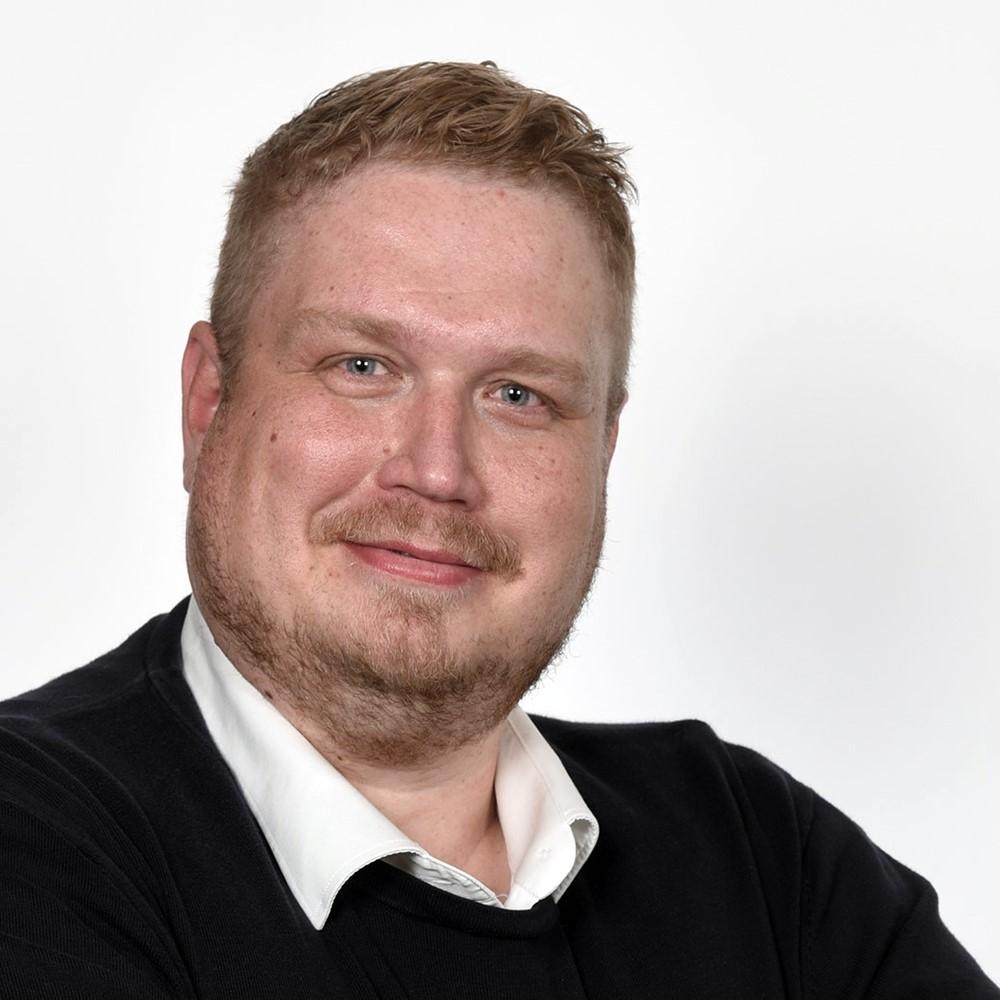 Toni Uusimäki on yksi Envineer Oy:n perustajista ja hän toimii yrityksessä johtavana asiantuntijana. Toni on koulutukseltaan ympäristötekniikan diplomi-insinööri ja hän on työskennellyt ympäristöalalla yli 16 vuotta erilaisissa tehtävissä.
Toni Uusimäki is one of the founders of Envineer Oy and he works as a Chief Specialist at the company. Toni is a M.Sc (Tech) in Environmental Engineering. He has worked in the environmental field for over 16 years in various positions.
---
Pasi Haravuori
Myyntijohtaja, Sweco
Allianssihankkeiden toteutus prosessiteollisuudessa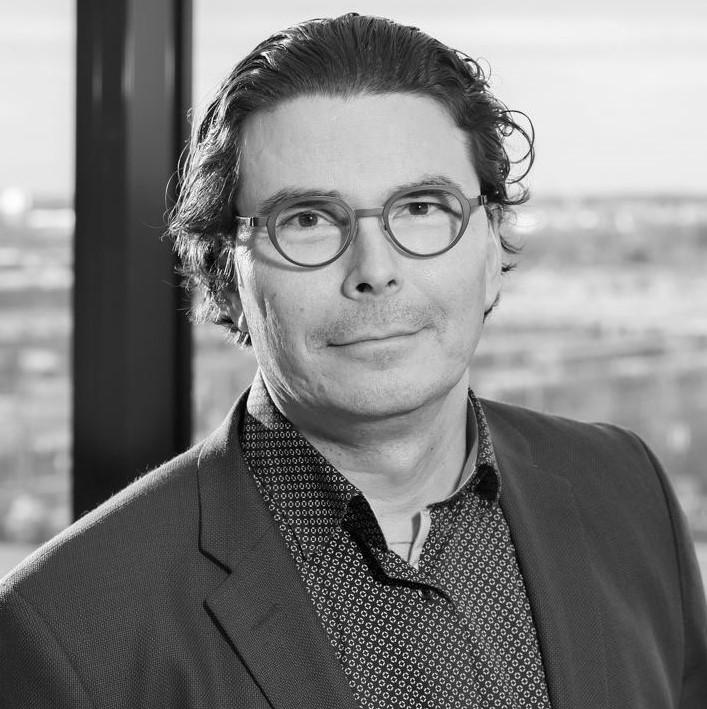 Pasi Haravuori on Swecon sähköistyksen ja automaation johtava asiantuntija. Hän on energiatekniikan diplomi-insinööri, jolla on runsaasti kokemusta teollisuusprojektien suunnittelusta. Pasi on työskennellyt teollisuuden projektien parissa prosessiteollisuudessa, ja on ollut Swecolla vuodesta 2001. Pasi on kiinnostunut tavoista tehdä sähkönjakelusta ja turvajärjestelmistä toiminnallinen ja luonnollinen osa teollisuuden ja kaupunkiympäristöjen arkipäivää. Erityinen kiinnostuksen kohde on auttaa teollisuuslaitoksia, ympäri Suomen ja kokoon katsomatta, laitosten tuotantotehokkuuden kehittämisessä.
Sweco suunnittelee parempia ja älykkäämpiä teollisuuden ja kaupunkiympäristöjen ratkaisuja uuden teknologian ja älykkäiden innovaatiomallien avulla.
---
17.11. ReKokkola
Sari Tuomikoski
Yliopistotutkija, University researcher, Oulun yliopisto, University of Oulu
(Electro)chemical precipitation in the uptake of nutrients and metals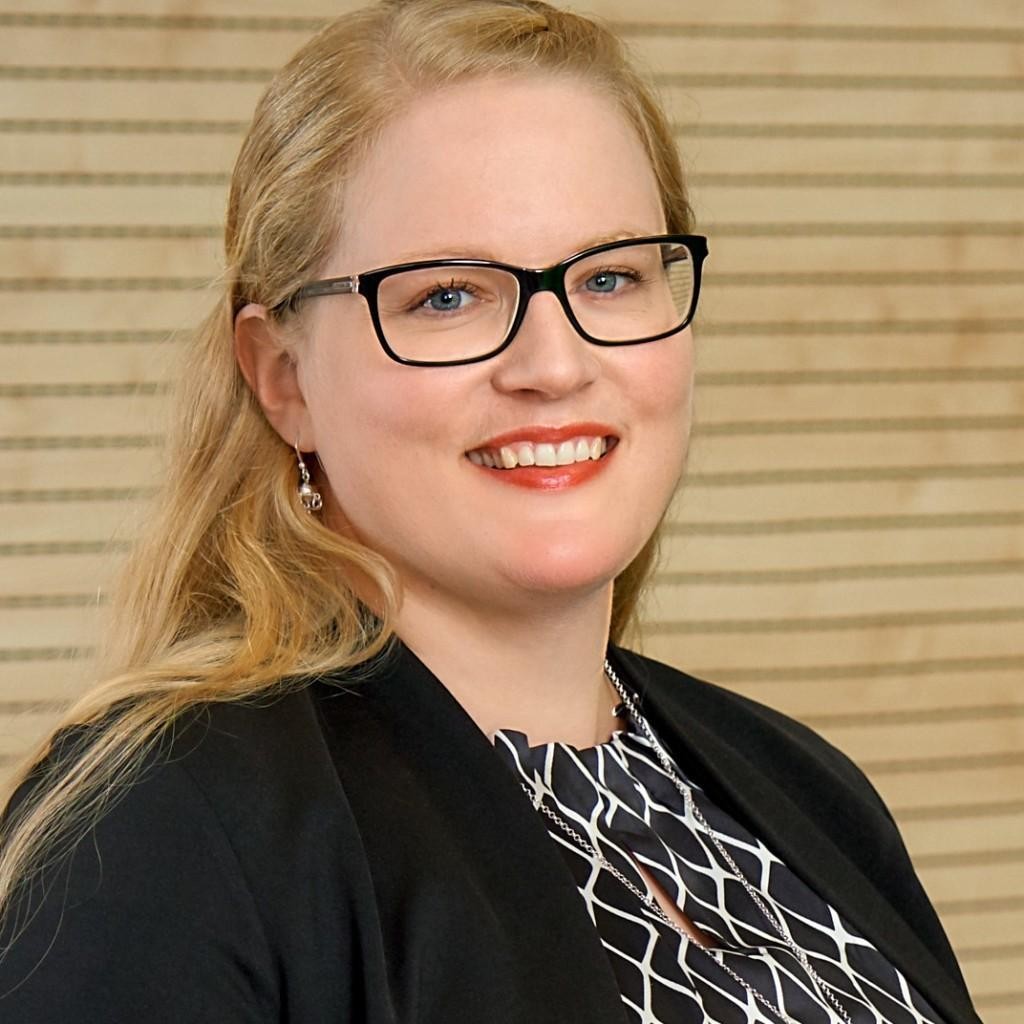 Sari Tuomikoski työskentelee yliopistotutkijana Kestävän kemian tutkimusyksikössä. Hänen dosentuurinsa ala on soveltava kemia, erityisesti vesienkäsittelyyn liittyvä tutkimus. Hänen tutkimuksensa on keskittynyt jätevesien puhdistamiseen, teollisuuden sivuvirtojen hyödyntämiseen ja ravinteiden kierrätykseen. Tutkimusaiheet ovat erityisesti (sähkö)kemiallinen saostaminen, adsorptio, materiaalien (mm. alkali-aktivoitujen materiaalien, hiilimateriaalien) valmistaminen sorbenteiksi tai katalyyttitukiaineiksi sekä ravinteiden talteenotto ja hyödyntäminen.
Sari Tuomikoski is working as an university researcher in the Research Unit of Sustainable Chemistry. She has docentship in the area of applied chemistry, especially research related to the water treatment. Her research is related to the topics of wastewater treatment, utilization of industrial sidestreams and circulation of nutrients. Research interests are especially (electro)chemical precipitation, adsorption, new materials (such as alkali-activated materials, carbon materials) as sorbent or catalyst support and nutrient uptake and utilization.
---
Esther Takaluoma
Kajaani University of Applied Sciences
Metal recovery by adsorption-desorption from industrial sidestreams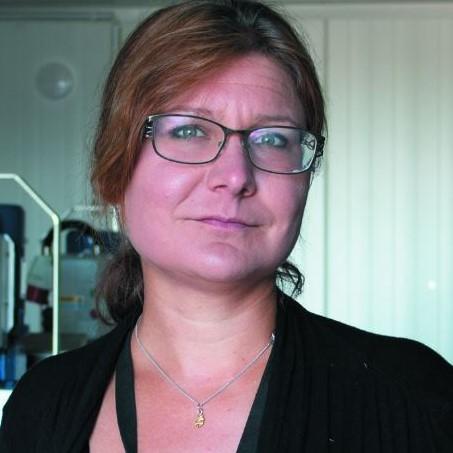 Esther Takaluoma has graduated from University of Oulu as doctor in inorganic chemistry, and has since then continued her research at the University of Applied Sciences in Kajaani. During several national and international projects, she has developed innovative water purification methods for a variety of mine water issues.
---
Tatiana Samarina
RDI specialist, Kajaani University of Applied Science
Nutrient recovery from wastewater streams: New perspectives and technical solutions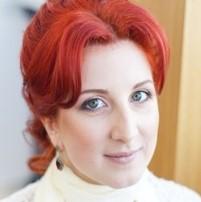 Tatiana Samarina (Ph.D.,MEng.) has more than 10 years of experience in analytical chemistry and environmental science. Her specialization is development of eco-friendly extraction and sorption systems for removal of heavy metals, nutrients, and organic pollutants. As a researcher of KAMK's Group of Applied Geopolymer Technology (AGT), she is responsible for design and testing of new functional materials and their possible applications in construction, waste stabilisation, water treatment, and soil remediation technologies.
---
Janne Pesonen
Dr. Oulun yliopisto / University of Oulu
Characterization and utilization applications for water treatment sludges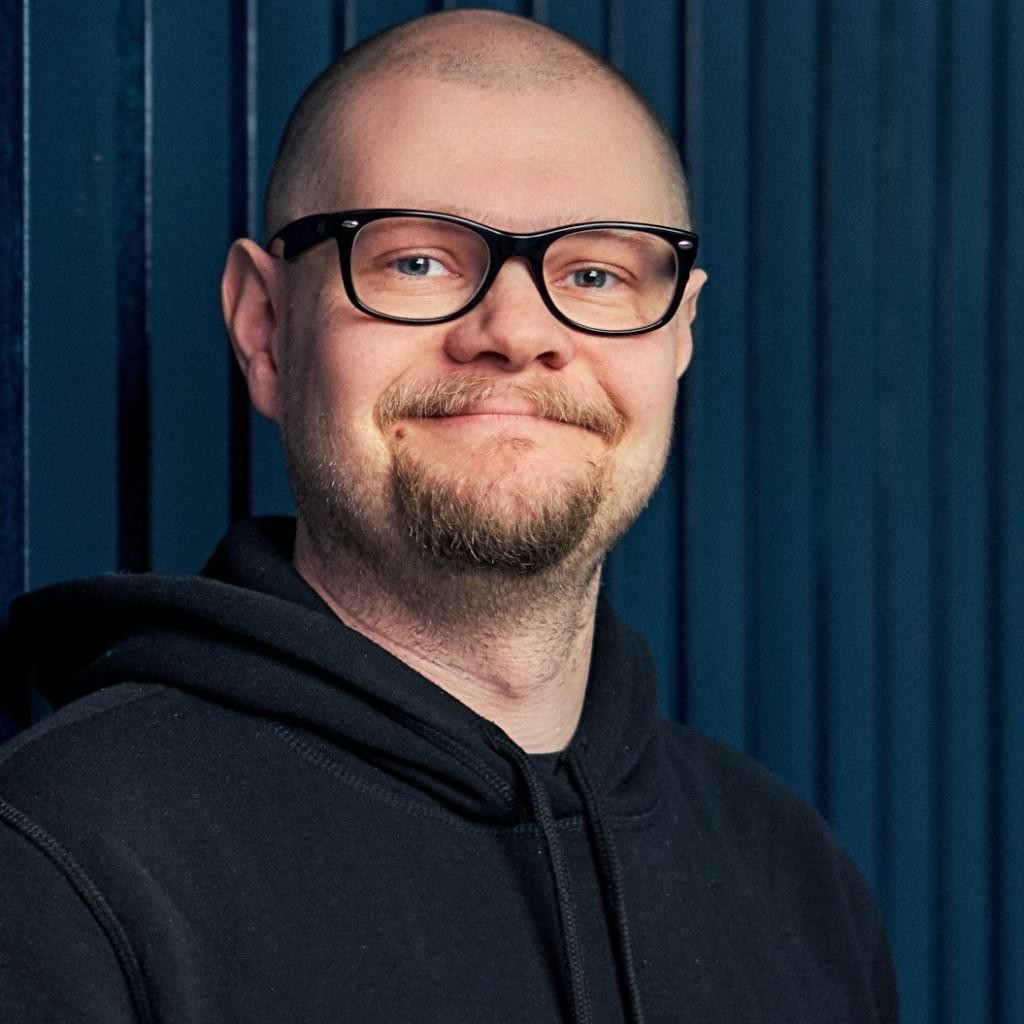 PhD Janne Pesonen works as a postdoctoral researcher at the Research Unit of Sustainable Chemistry at the University of Oulu. His research is mainly focused on nutrient uptake from wastewaters and further use of the recovered nutrients as fertilizers. He has published 19 peer-reviewed papers on the fields of nutrient uptake, alkali-activated materials and industrial side-streams utilization.
---
Tarja Halonen
Henkilöstö- ja HSQ-johtaja, Boliden Kokkola Oy
Moderaattori/ Moderator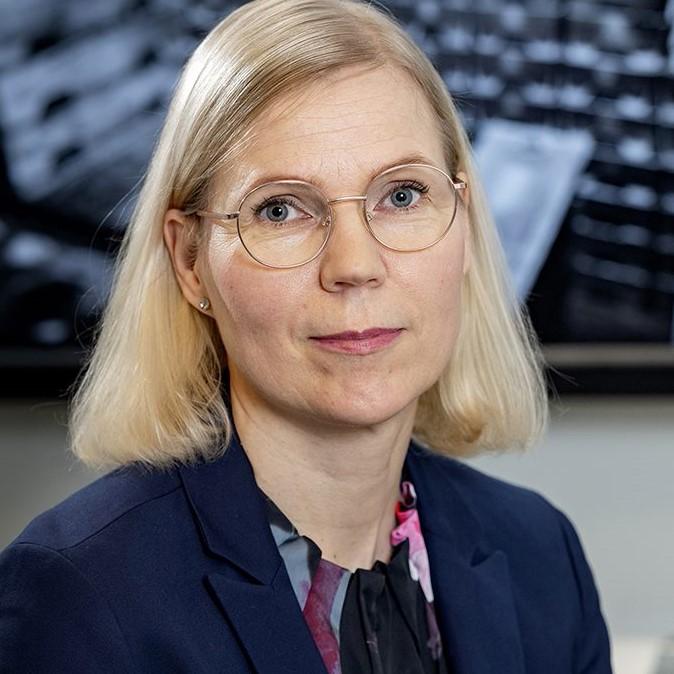 Tarja Halosella on yli 20 vuoden kokemus teollisuusliiketoiminnasta ja erityisesti henkilöstön ja organi-saation johtamisesta ja kehittämisestä. Tarja työskentelee henkilöstö- ja HSQ-johtajana Boliden Kokkola Oy:ssä ja toimii myös KIP ry:n hallituksen puheenjohtajana Kokkolan suurteollisuusalueella.
Tarja Halonen has more than 20 years of experience in the industrial business and especially in managing, leading and developing of personnel and the organization. Tarja works as Manager – Human Resources and HSQ at Boliden Kokkola Oy and serves as the Chairman of the Board of KIP Association in the Kokkola Industrial Park.
---
Tuomas Tikka
Asiantuntija, Vastuullisuus / Senior Advisor, Responsibility, Kemianteollisuus ry /Chemical Industry Federation of Finland
Kemianteollisuuden ilmastotiekartta ja tulevan EU-lainsäädännön vaikutukset ilmastoratkaisuihin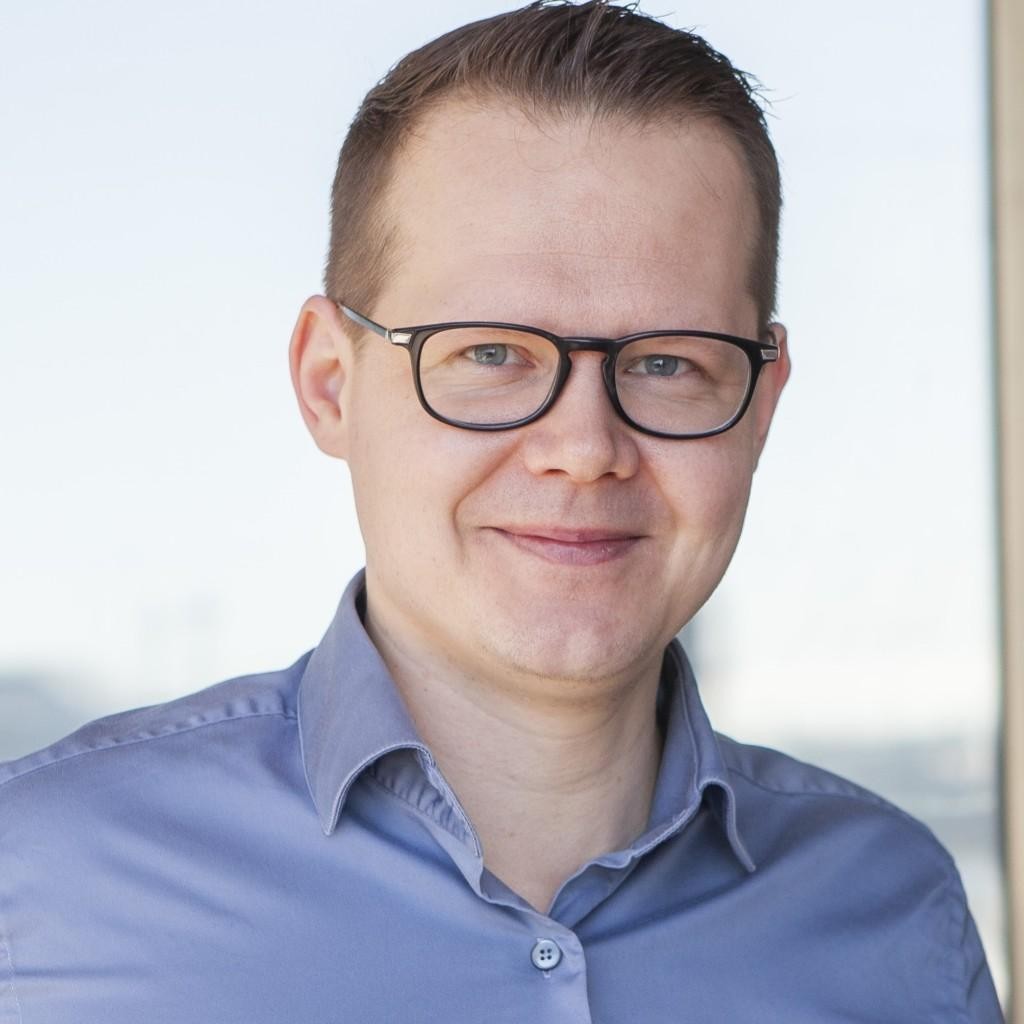 Tuomas Tikka on Kemianteollisuus ry:n vastuullisuusasiantuntija, joka keskittyy työssään erityisesti energia- ja ilmastoasioihin sekä kiertotalouteen liittyviin kysymyksiin. Ennen kemianteollisuudelle siirtymistä, Tuomas on tehnyt energia- ja ilmastopolitiikkaan liittyvää vaikuttamistyötä Metsäteollisuus ry:n palveluksessa yli 7 vuoden ajan. Erilaisten vaikuttamistehtävien lisäksi Tuomaksella on myös taustalla energia-alan suunnittelu- ja konsulttitehtävistä kokoemusta viiden vuoden ajalta.
Tuomas Tikka works as a senior advisor responsibility at the Chemical Industry Federation of Finland and his focus is on the climate and energy related issues, but he is also following circular economy related topics. Before moving to chemical industry, Tuomas has been following and lobbying energy and climate related topics for Finnish Forest Industries Federation over 7 years. Tuomas has also worked 5 years in consulting and engineering business.
---
Markus Kekolahti
Liiketoimintajohtaja, Kokkolan Energiaverkot Oy
LNG/BNG – Kestävä energiaratkaisu KIP- alueelle?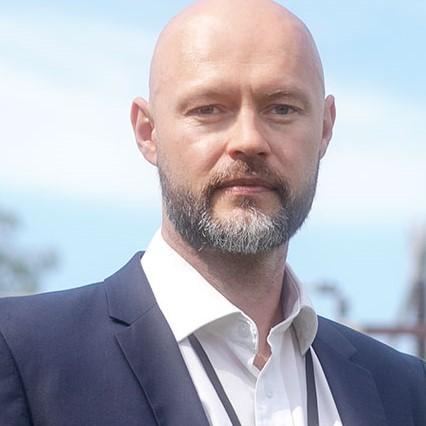 Toimin Kokkolan Energiaverkoilla operatiivisessa ja hallinnollisessa johdossa, vastuulla myös liiketoiminnan kehitys.
I work at Kokkola Energy Networks in operational and administrative management, also responsible for business development.
---
Miika Uusitalo
Tehtaanjohtaja, Yara Suomi Oy
Yara Kokkolan LNG-hanke ja Yaran globaalit energiahankkeet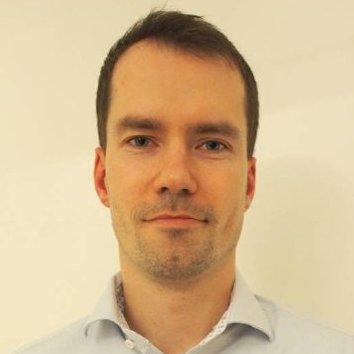 Suunnitelmat raskaan polttoöljyn korvaamisesta LNG:llä Yaran Kokkolan tehtailla. Katsaus myös Yaran globaaleihin tavoitteisiin ja hankkeisiin liittyen energiatehokkuuteen ja hiilijalanjäljen pienentämiseen.
---
Natascha Skog
THR Manager, Hycamite TCD Technologies Oy
LNGn hyödyntäminen ilman hiilidioksidipäästöjä/ Utilization of LNG without CO2 emissions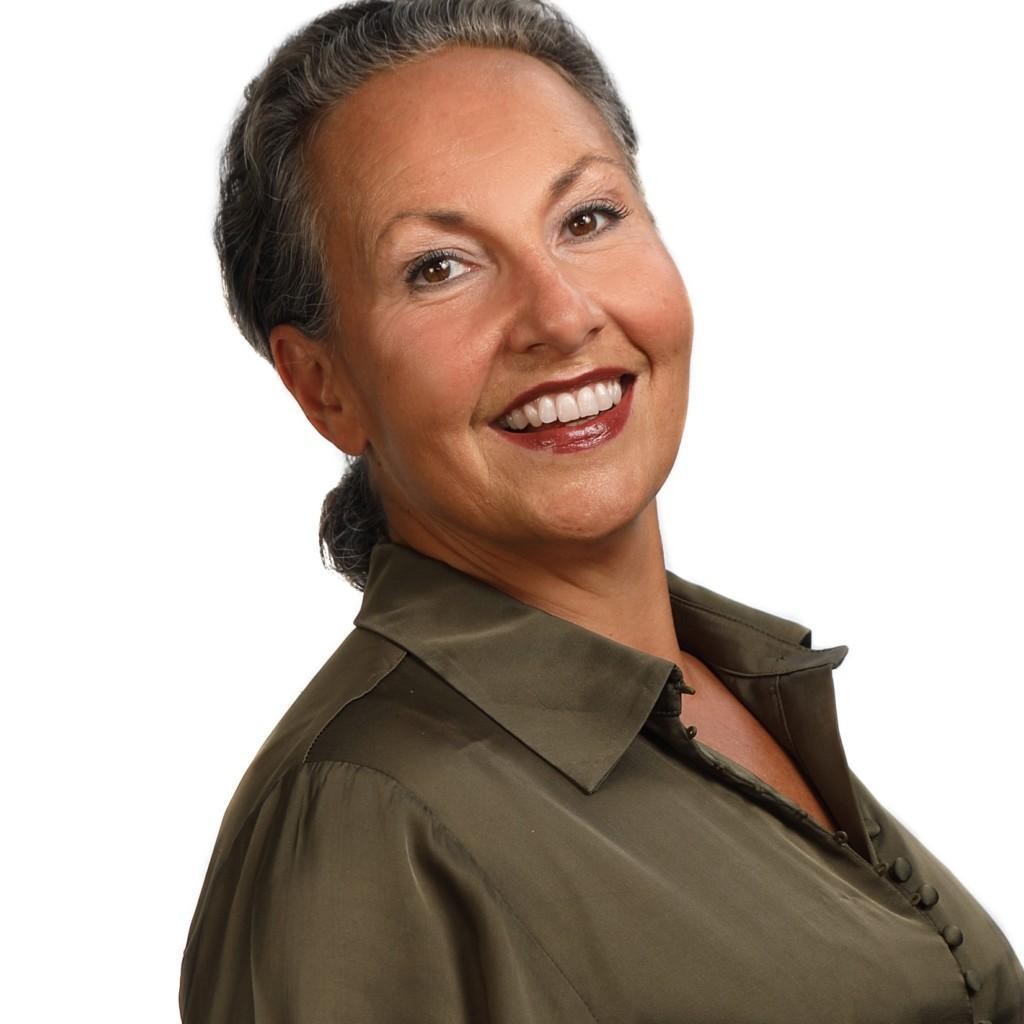 Työskentelen Hycamite TCD Technologies Oy:ssä henkilöstöhallinnon ja osittain markkinoinnin sekä viestinnän työtehtävissä. Edeltävissä työtehtävissäni reilun 20 vuoden ajan olen toiminut liiketoiminnan ja yrittäjyyden opetus- sekä koulutusasioiden parissa.
---
Ulla Lassi
Prof., University of Oulu/Kokkolan University Consortium Chydenius
Puheenjohtaja & Akkupanelisti / Host & Panel member
Professori Ulla Lassi on Oulun yliopiston Kestävän kemian tutkimusyksikön johtaja. Vuodesta 2007 hän on toiminut Oulun yliopiston soveltavan kemian ja prosessikemian professorina Kokkolan yliopistokeskus Chydeniuksessa. Lassin erityisosaamisaluetta on epäorgaaninen materiaalikemia, erityisesti akkukemikaalit, katalyytit ja adsorbentit.
Professor Ulla Lassi is the head of Sustainable chemistry research unit at the University of Oulu. Since 2007, she has worked as a professor of applied and process chemistry at the Kokkola University consortium Chydenius. Inorganic material chemistry is the expertise area of professor Lassi, including research related to battery chemicals, catalysts and adsorbents.
---
Kari Keskinen
Ecosystem Lead, Business Finland
Akkupanelisti / Panel member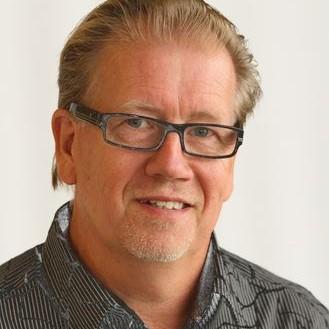 Kari Keskinen työskentelee Business Finlandissa Ecosystem Leadinä. Business Finlandilla (ja Tekesillä) hän on työskennellyt yli 20 vuotta eri tehtävissä. Ennen Tekesiä hän työskenteli n. 10 vuotta teollisuudessa ja 4 vuotta tutkijana Aalto Yliopistossa. Kansainvälistä työkokemusta hänellä on Saksasta, Etelä-Afrikasta ja USA:sta.
Kari Keskinen is working as an Ecosystem Lead for Business Finland. In Business Finland (and Tekes) he has worked in various positions over 20 years. His previous appointments include 10 years as project manager in Industry and 4 years as a researcher in Aalto University. International working experiences he has from Germany, South-Africa and USA.
---
Heikki Pihlaja
Toimitusjohtaja, Umicore Finland Oy
Akkupanelisti / Panelist member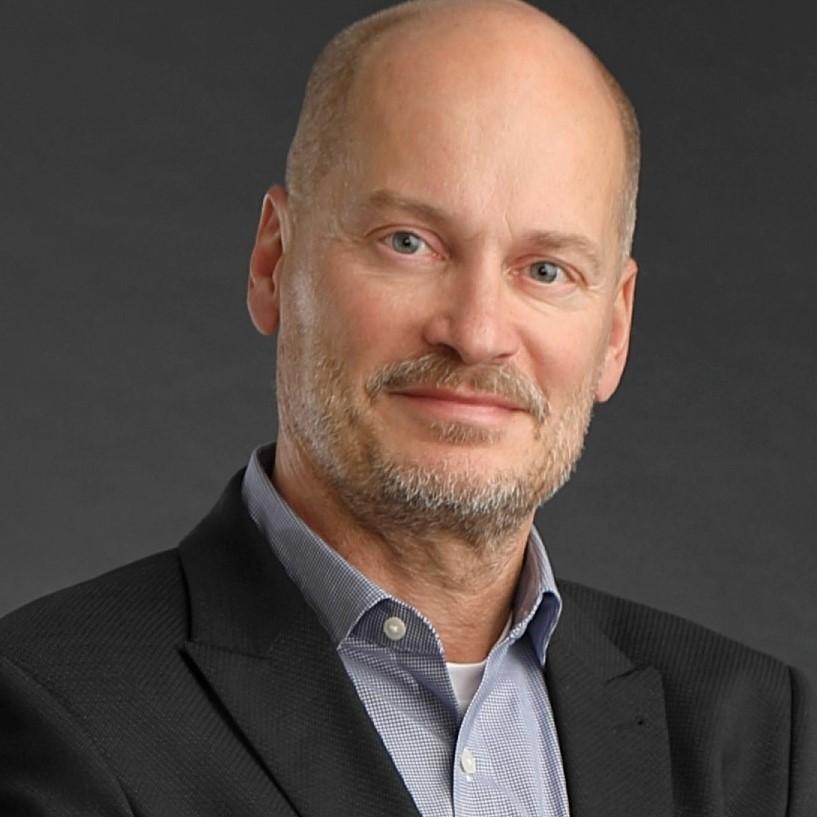 Heikki Pihlaja has 27 years of experience in Cobalt and Nickel industry. He works currently as Managing Director at Umicore Finland Oy. His past experience covers Cobalt smelting, Nickel HPAL processing, raw material purchasing, refining, speciality chemicals and battery precursor production, product development, customer support and sales.
---
Jarkko Vesa
Toimitusjohtaja / CEO, Not Innovated Here – Laboratory of Creative Destruction
Akkupanelisti / Panel member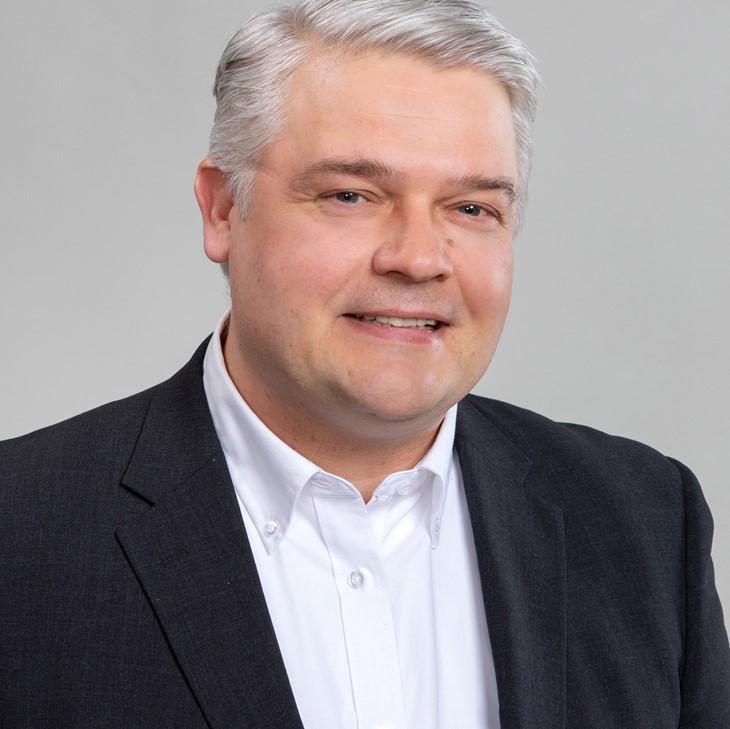 KTT Jarkko Vesa työskentelee liikkeenjohdon konsulttina kriittisten materiaalien, akkujen ja akkukierrätyksen parissa. Vesa toimi työ- ja elinkeinoministeriössä kansallisen akkustrategiahankkeen projektipäällikkönä. Dr. Jarkko Vesa is a management consultant focusing on critical raw materials, batteries and battery recycling. Vesa acted as project manager for the National Battery Strategy for the Ministry of Employment and Economy of Finland.
---
Virve Heikkinen
Ympäristöpäällikkö / Environmental manager, KIP Service Oy
KIP:n uusi kiertotalousaika – Sanoista tekoihin!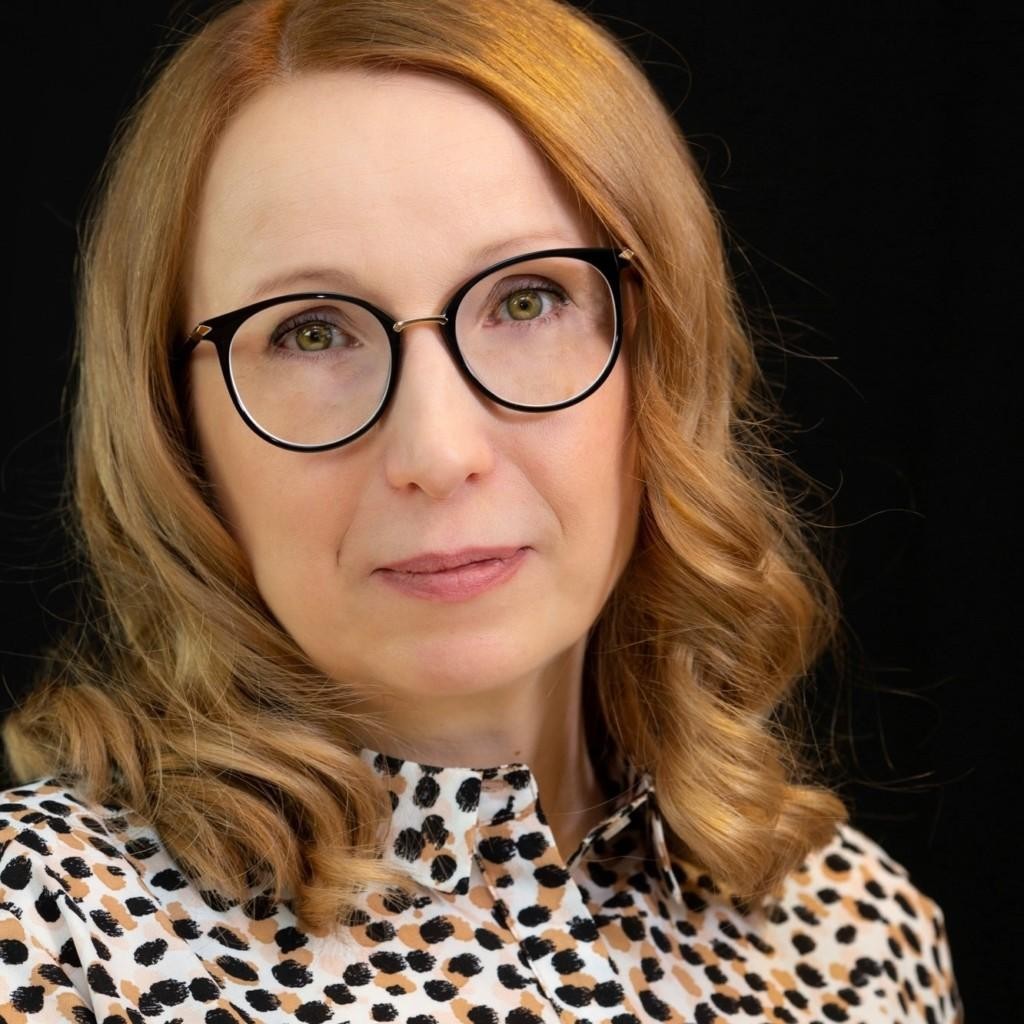 Virve Heikkinen on kokenut ympäristöalan moniosaaja ja kiertotalouden puolestapuhuja. Virve työskentelee ympäristöpäällikkönä KIP Service Oy:ssä ja toimii Kokkolan suurteollisuusalueella KIP ympäristö- ja energiatyöryhmän puheenjohtajana.
Virve Heikkinen, environmental manager and head of KIP environment and energy group, has a broad experience in environmental sector and she is representing Kokkola Industrial Park in many collaborations both in Finland and internationally.
---
Teemu Mäkinen
Lehtori, prosessi- ja kaivosala, Keski-Pohjanmaan koulutusyhtymä
KIP:n uusi kiertotalousaika – Sanoista tekoihin!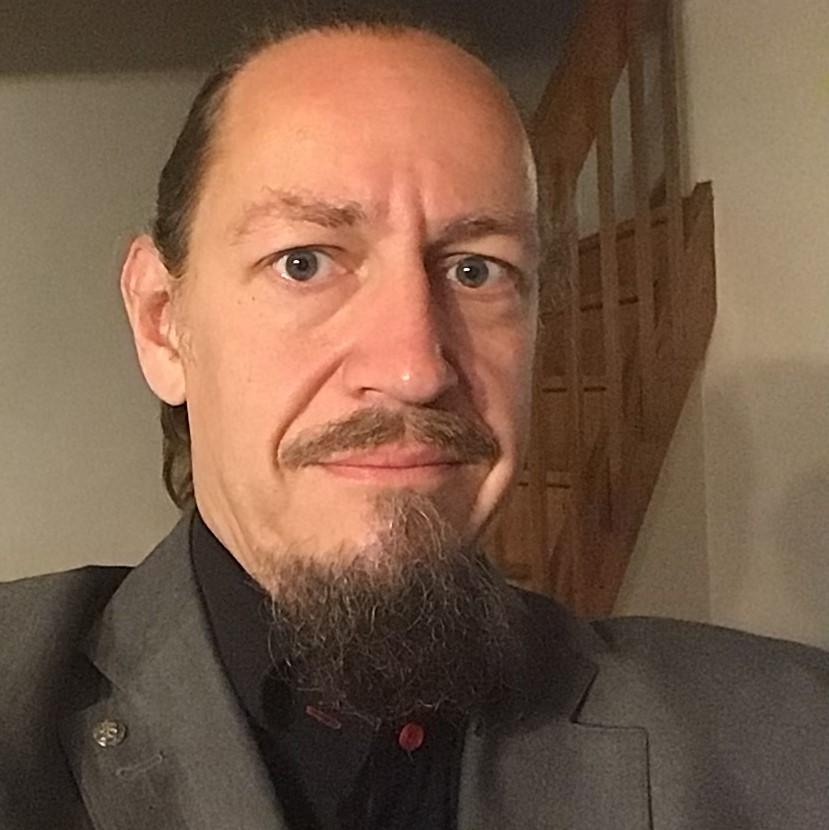 19 vuotta prosessi- ja kaivosalalla toiminut kouluttaja, joka on kouluttanut lähes kaikkiin Suomessa toimineisiin kaivoksiin ja erityisesti rikastamoihin työntekijöitä ja muita asiantuntijoita. Myös kiertotalousteemat kuuluvat tiiviisti koulutusteemoihin.
---
Anni Siltanen
Chief Advisor, Chemical Industry Federation Finland
Osaaminen kiertotalouden rakentajana/ Competence as a Driver for Circular Economy (TEAMS)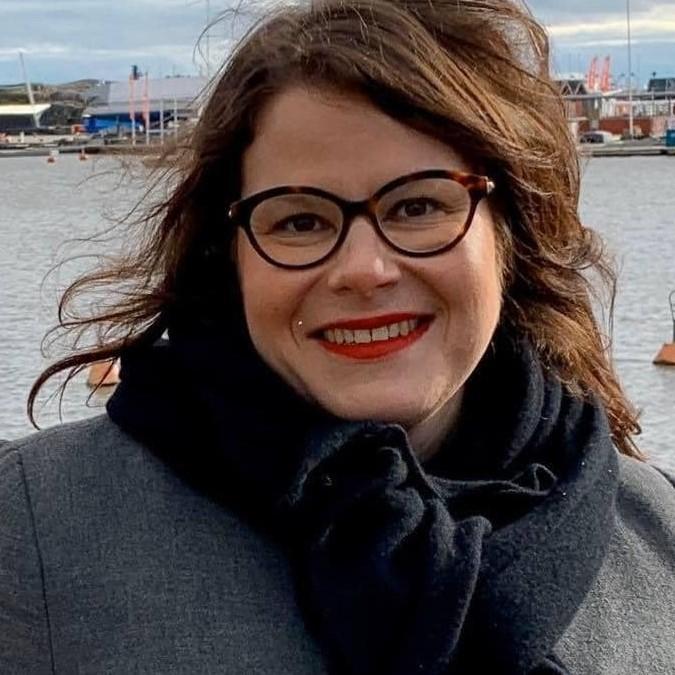 Anni works as a Chief Advisor at the Chemical Industry Federation of Finland. She finds skills and competence issues, new technologies and combining those with the sustainability goals very inspiring, and is happy to advocate for those in her daily working life. Additionally, Anni is training for her next running goal, loves traveling and holds several board roles, one of which is based in Kokkola.
---
Mikko Myllymäki
Tutkimuskoordinaattori, Kokkolan yliopistokeskus Chydenius
Älykäs teollisuus mahdollistaa kestävän kasvun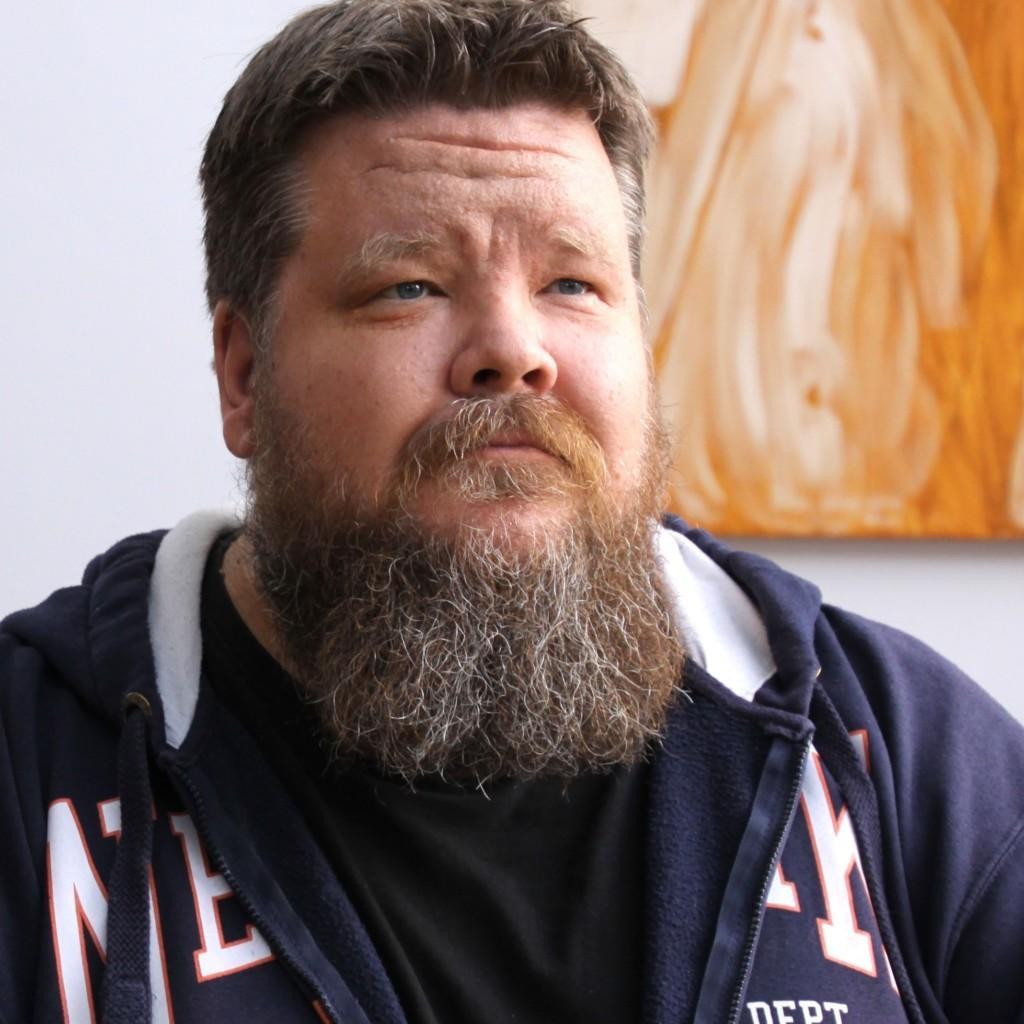 Mikko Myllymäki toimii tutkimuskoordinaattorina yliopistokeskus Chydeniuksen IT-yksikössä. Yksikön tutkimus- ja kehitystoiminta profiloituu IoT:n tutkimukseen, jonka keskiössä ovat IoT teknologiat ja ympäristön monitorointiin, kiinteistöautomatiikkaan ja hyvinvointiteknologiaan liittyvät sovellukset. Myllymäen toimenkuvaan kuuluu IT-yksikön osaamisen, yhteiskunnan tarpeiden ja erilaisten rahoitusmahdollisuuksien leikkauspisteiden tunnistaminen. Hän työskentelee myös Biovalley Finland -hankkeessa ja on osallistunut mm. Kokkolan ekosysteemisopimuksen valmisteluun.
---
Mika Kittilä
CDO, Aurolahti Group Oy
Suunnittelupalveluiden digitaalinen muutos ja vaikutukset vihreään kehitykseen / What does Green Deal mean in design & engineering? (TEAMS)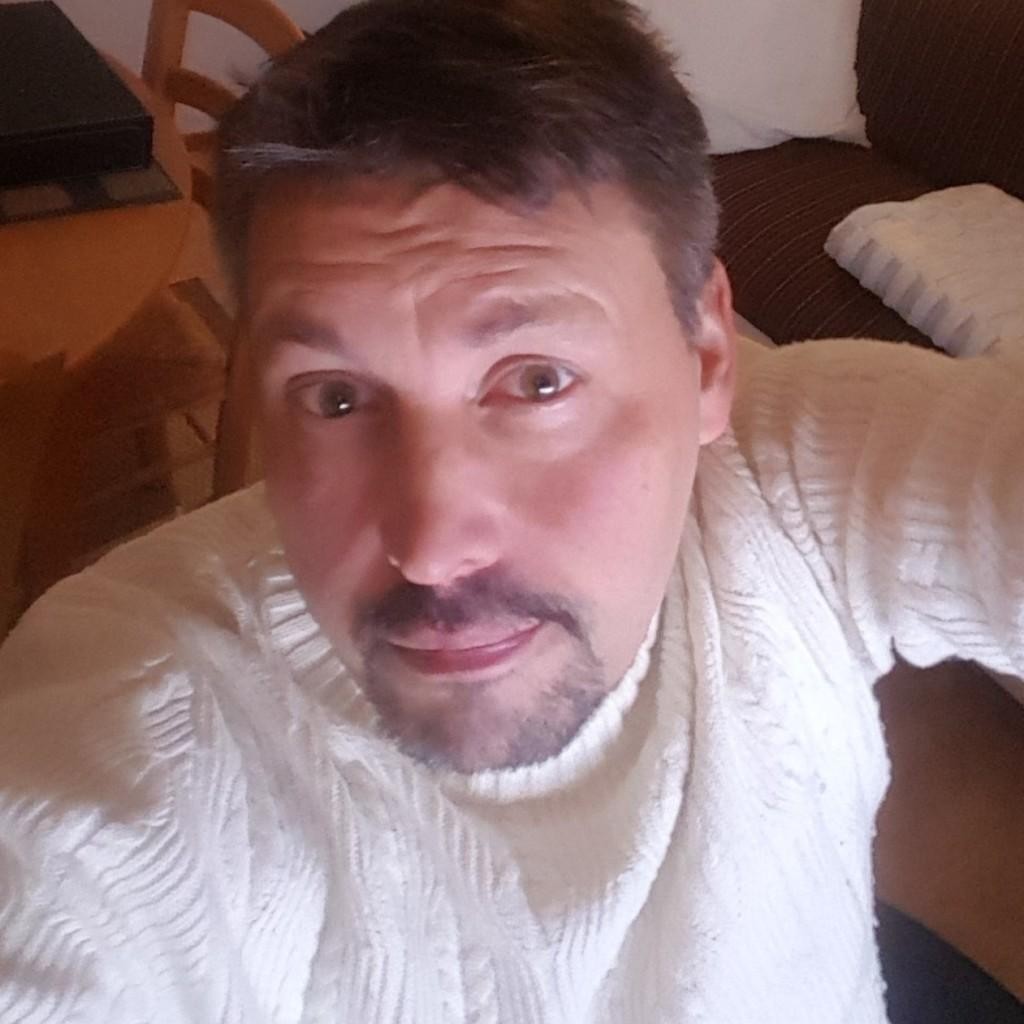 Yrittäjä, liiketoiminnan kehittämisen ammattilainen. 20 vuoden kokemus teollisuus, telecom, yritys- ja asiakasympäristöissä toimimisesta. Työtehtävät ovat antaneet laaja-alaiset tiedot ja taidot; liiketoiminnan johtamisesta, digitaalisen liiketoiminnan, automaatioprojektien sekä kehitysprojektien parissa toimimisesta.
---
Leena Toivanen
TKI-koordinaattori, Centria ammattikorkeakoulu
Digitaaliset osaamisen yhteisöt kiertotalousyhteiskunnassa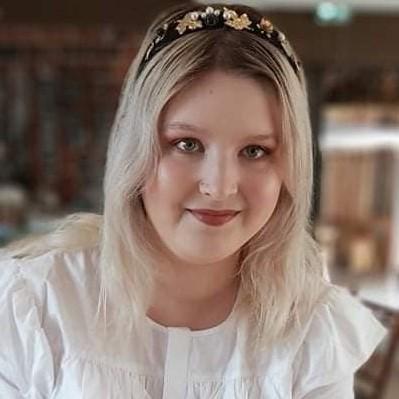 Leena Toivanen työskentelee digitalisaatioalalla Centria-ammattikorkeakoulussa ja on erikoistunut digitaalisiin liiketoimintamalleihin ja osaamisen kehittämiseen laajalla digitalisaation pelikentällä. Hän toimii projektipäällikkönä ja asiantuntijana EU-rahoitetuissa projekteissa, joissa edistetään digitaalisten työkalujen käyttöä osaamisen kehittämisessä. Hänen tehtäviin kuuluu myös yritysten viestinnän ja digistrategian sparraus. Tulevaisuuden urapolkujen tutkiminen on yksi tärkeimmistä osa-alueista Leenan työssä.
18.11. Team Finland
Tom Siegfrids
Finance Manager, Finnvera Oyj
Team Finland – Maakunnista maailmalle -paneelikeskustelu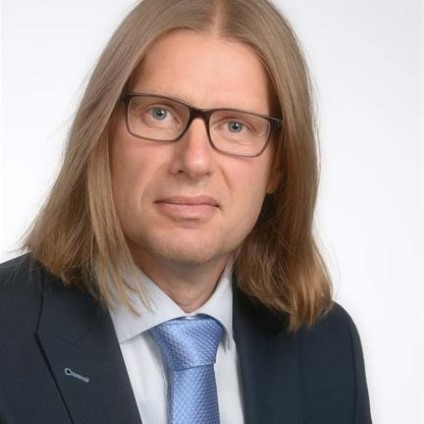 Toimin kasvavien ja kansainvälistyvien yritysten asiakasvastaavana. Finnvera tarjoaa kotimaan rahoitusmarkkinoita täydentäviä rahoitusratkaisuja ja toimii Suomen virallisena vientitakuulaitoksena.
---
Carita Pöntiö
Senior Advisor, Viexpo
Team Finland – Maakunnista maailmalle -paneelikeskustelu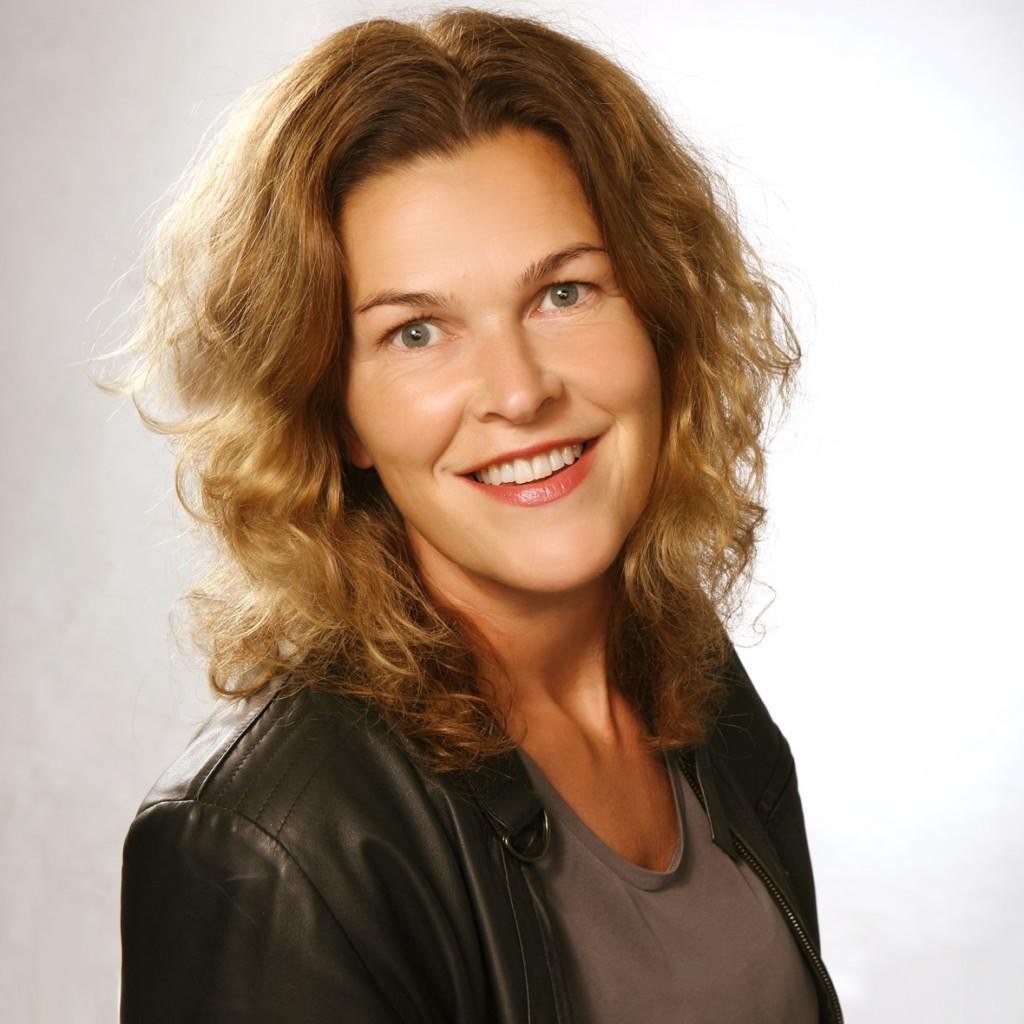 Carita Pöntiö työskentelee Viexpolla pk-yritysten vientineuvojana. Carita Pöntiö works for organization Viexpo helping SME's with their export activities.
---
Hannu Vierula
Palvelupäällikkö, Pohjanmaan TE-toimisto
Team Finland – Maakunnista maailmalle -paneelikeskustelu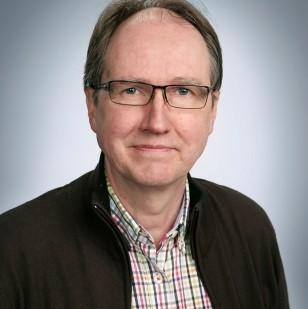 Olen palvelupäällikkönä Pohjanmaan TE-toimiston yrityspalveluissa. Tehtäviini kuuluu auttaa yrityksiä saamaan osaavaa työvoimaa joko löytämällä sopivat työntekijät TE-toimiston hakijoista, kouluttamalla Rekrykoulutuksen avulla tai auttamalla yrityksiä hankkimaan kansainvälisiä osaajia mm. Eures-kanavan kautta. Osaavan työvoiman saamisen turvaaminen on myös yritysten kasvun edellytys.
---
18.11. BioKokkola
Saija Rasi
Johtava tutkija, Luonnonvarakeskus
Biokaasuprosessin uudet mahdollisuudet – uusia arvokkaita tuotteita orgaanisista sivuvirroista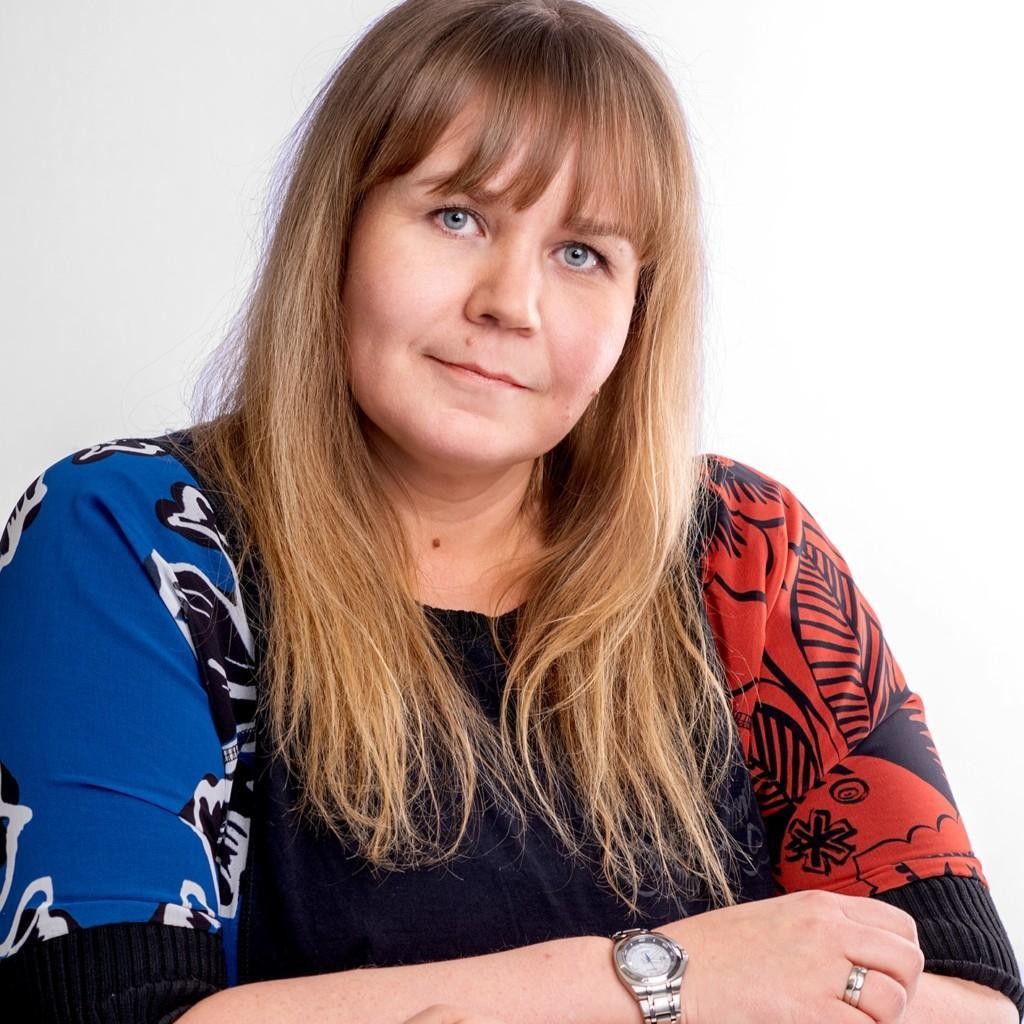 Johtava tutkija, Saija Rasi on työskennellyt bioenergian ja erityisesti biokaasuteknologian parissa yli 15 vuotta. Hänen tutkimusaiheensa käsittelevät laajasti bioprosessoinnin optimointia, mukaan lukien raaka-aineiden hankinta sekä lopputuotteiden käyttö sekä koko tuotantoketjun kestävyys. Viime vuosina tutkimus on painottunut biopohjaisten tuotteiden valmistukseen sekä biojalostamokonsepteihin.
---
Satu Ervasti
Tutkija, Luonnonvarakeskus
Biokaasu ravinnekierrätyksen tehostajana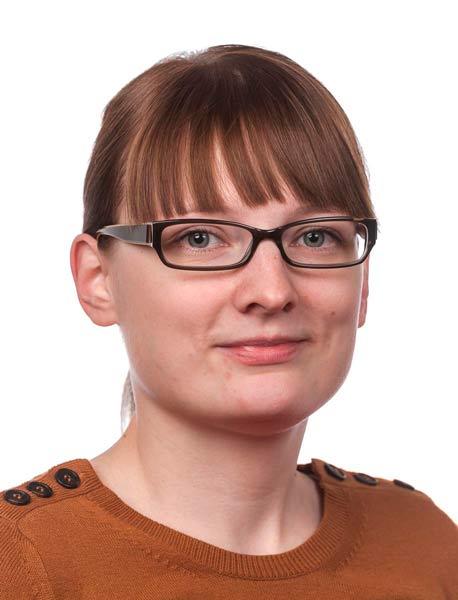 Ympäristötekniikan DI Satu Ervasti on työskennellyt biokaasuteknologian ja ravinteiden kierrätyksen tutkimuksen parissa yli kymmenen vuotta. Satu on töissä Luonnonvarakeskuksen Rovaniemen toimistolla, ja kiinnostuksen kohteita ovat mm. hajautetut energiantuotantoa, biomassan käsittelyä ja ravinteiden kierrätystä edistävät ratkaisut.
---
Simo Mäenpää
TKI-asiantuntija, Centria AMK
Hajautettua energiantuotantoa maatiloilta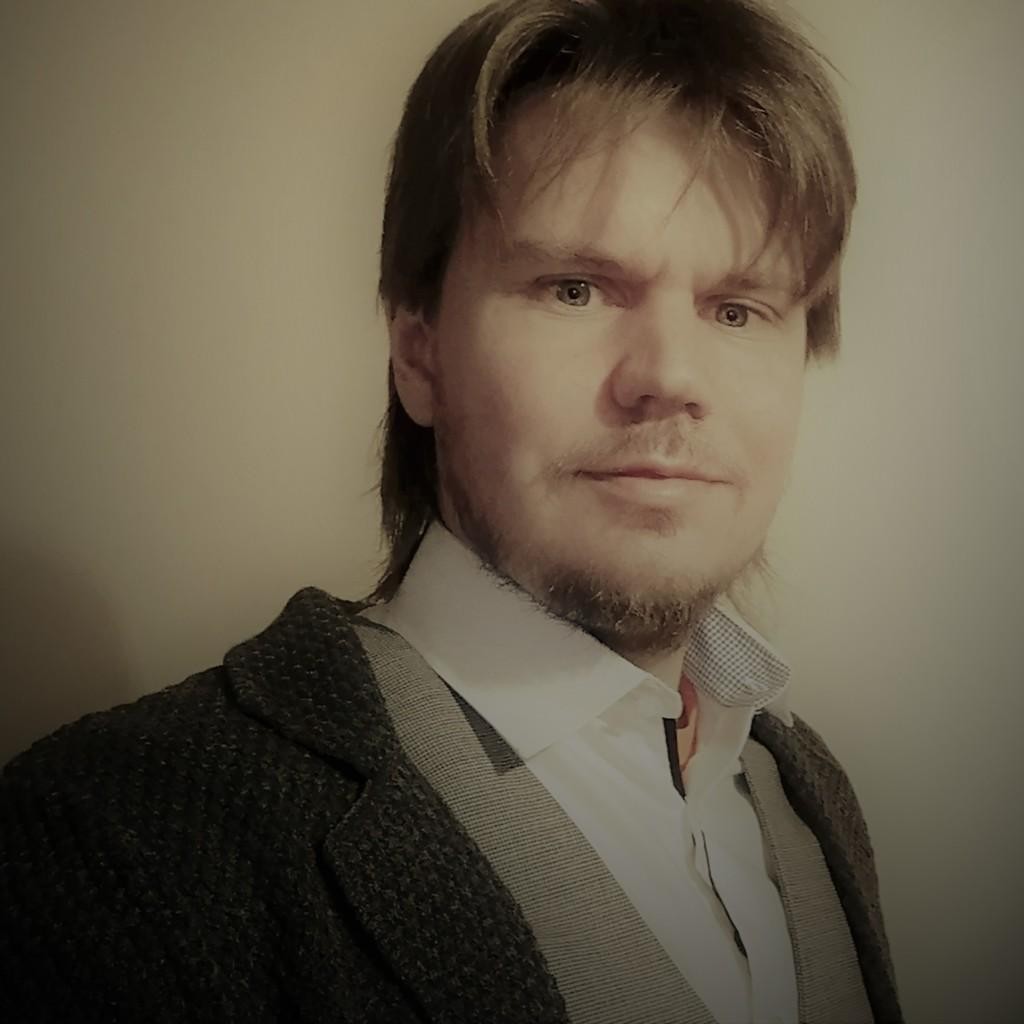 Simo Mäenpää on insinööri, joka katsoo tulevaisuuteen. Hän uskoo ihmiskunnan kykyyn ratkaista suuret ongelmat. Uusiutuva energia edustaa Simolle mahdollisuuksia, joiden avulla siirrymme kohti kestävämpää elämäntapaa. Uusiutuvan energian lisäksi Simo on kiinnostunut taloudesta, historiasta, liikenteestä, logistiikasta, autoista, elämästä ihmisenä sekä monesta muusta aiheesta. Vapaa-aikaansa Simo viettääkin usein lukemalla tietokirjallisuutta.
---
Veijo Hernesniemi
hallituksen vpj., Ageragas Innovation Oy
Hajautettu biokaasutuotanto – utopiaa vai todellinen mahdollisuus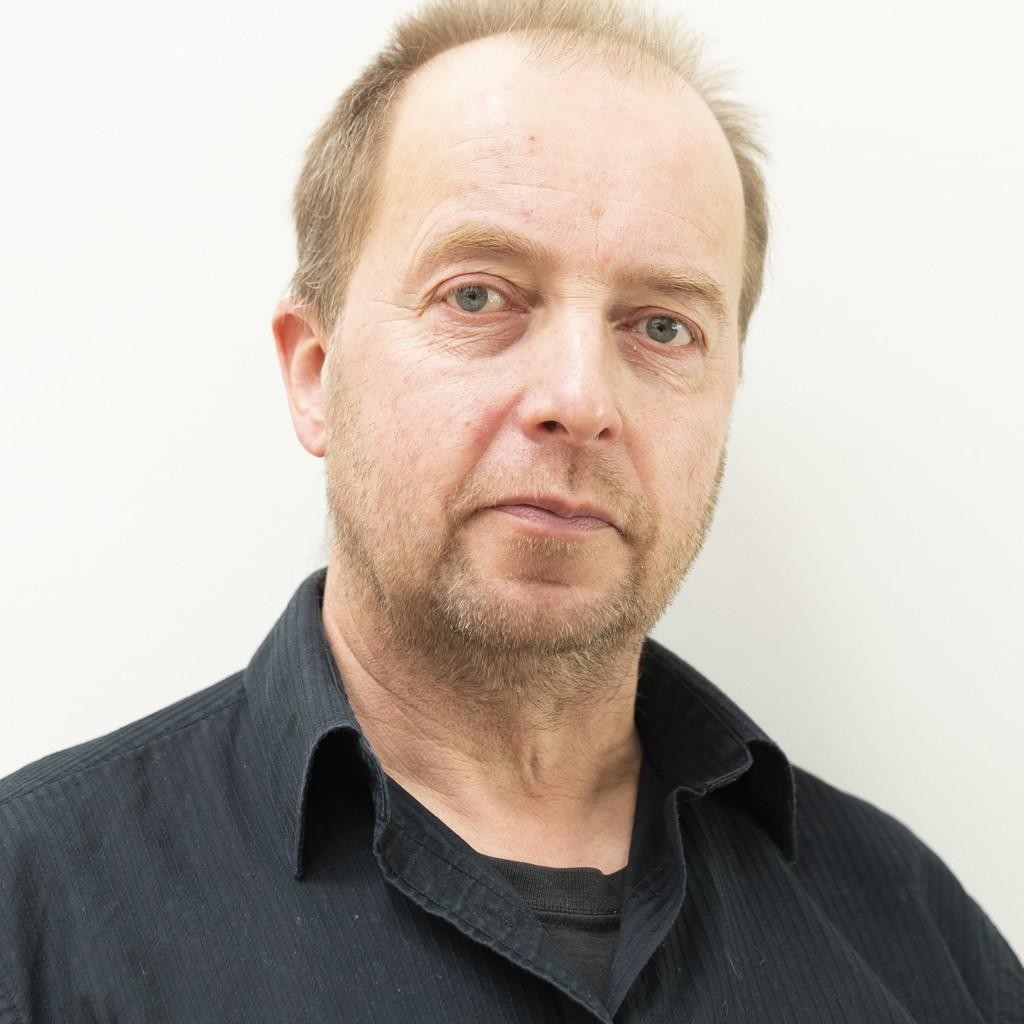 Olen maitotilayrittäjä Kannuksesta. Koulutukseltani olen agrologi, mutta tavoittelen jatko-opintopaikkaa biotalouden alalta. Erityisesti sydäntäni lähellä ovat hajautetun biokaasutuotannon mahdollisuudet ja lisäarvon tuottaminen nimenomaan alkutuotantoon. Biokaasuala tarvitsee uutta ajattelua ja uusia teknologisia sovelluksia. Motto: Vaikka biokaasu ei yksin voi olla ainoa energiatalouden ratkaisu, se ei voi olla kuitenkaan syy jättää sen mahdollisuuksia hyödyntämättä.
---
Robert Harmoinen
Tutkija, Valio Oy
Lantabiokaasu – uusiutuva kotimainen liikennepolttoaine Biogas from manure – renewable and domestic fuel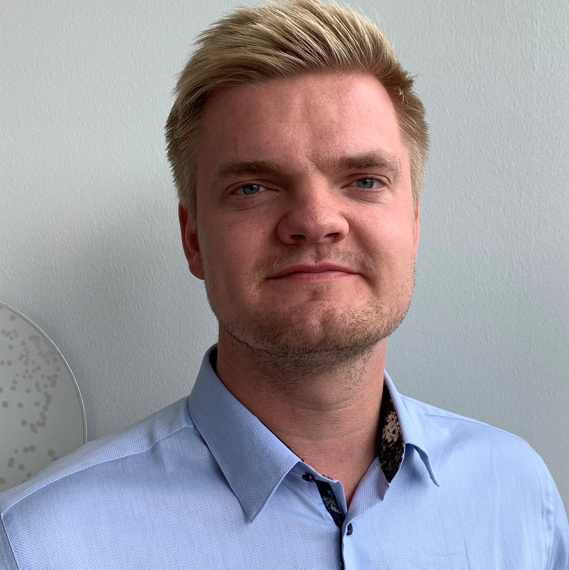 Maitotilalta Kiuruvedeltä Helsinkiin Valiolle lähtenyt maataloustieteiden maisteri (MMM). Olen kiinnostunut kiertotaloudesta ja sen tuomista mahdollisuuksista maitotiloille. Olen käytännönläheinen mies, jonka vapaa-ajan harrastuksiin kuuluvat puutyöt, kitaran soitto sekä crossfit.
Master of Agricultural Sciences (MMM) who left the dairy farm in Kiuruvesi and moved to work for Valio in Helsinki. I am interested in circular economy and the opportunities it brings to dairy farms. I'm a hands-on man, I like to do woodwork, play guitar and do crossfit.
---
Samu Valpola
Projektipäälliikkö / Project manager, Geologian tutkimuskeskus / Geological Survey of Finland
Puheenjohtaja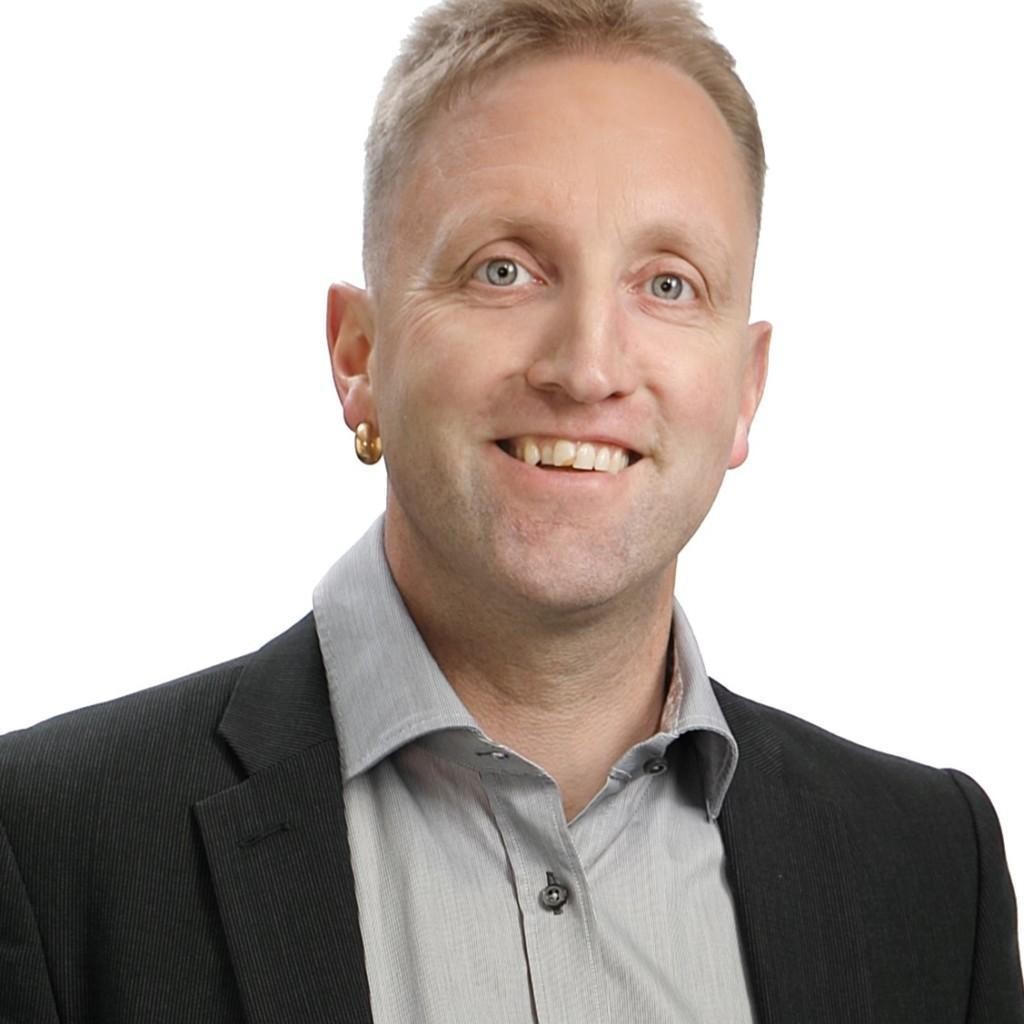 Pitkä kokemus soiden ja turpeen tutkimuksesta ja niihin liittyvän tutkimuksen johtamisesta. Nyt tekemässä työelämän muutosta GTK 2.0 – tulevaisuuden monipaikkainen työ- muutosohjelmassa. Long experience in peat and peatland research and research management. At present leading the way towards future's way of working as project manager in GTK 2.0 – Future Location independent work- program.
---
Juha Ovaskainen
Tutkija/ Researcher, Geologian tutkimuskeskus/Geological Survey of Finland
Suobiomassojen jalostus ja tutkimuspotentiaali/Processing of mire biomasses and research potential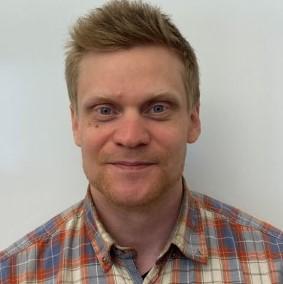 Nimeni on Juha Ovaskainen ja toimin tutkijana Geologian tutkimuskeskuksessa. Erikoistumisalanani on soiden kestävään käyttöön ja suobiomassojen jalostamiseen liittyvä tutkimus ja innovaatiotoiminta, jonka lisäksi suoritan tohtoriopintoja turvemaiden geokemiasta.
My name is Juha Ovaskainen and I work as a researcher at Geological Survey of Finland. My specialisation is research and innovation related to the sustainable use of peatlands and the processing of mire biomasses, in addition to which I conduct doctoral studies in peatland geochemistry.
---
Paula Jylhä
Erikoistutkija, Luonnonvarakeskus
Suonpohjien uudet käyttömuodot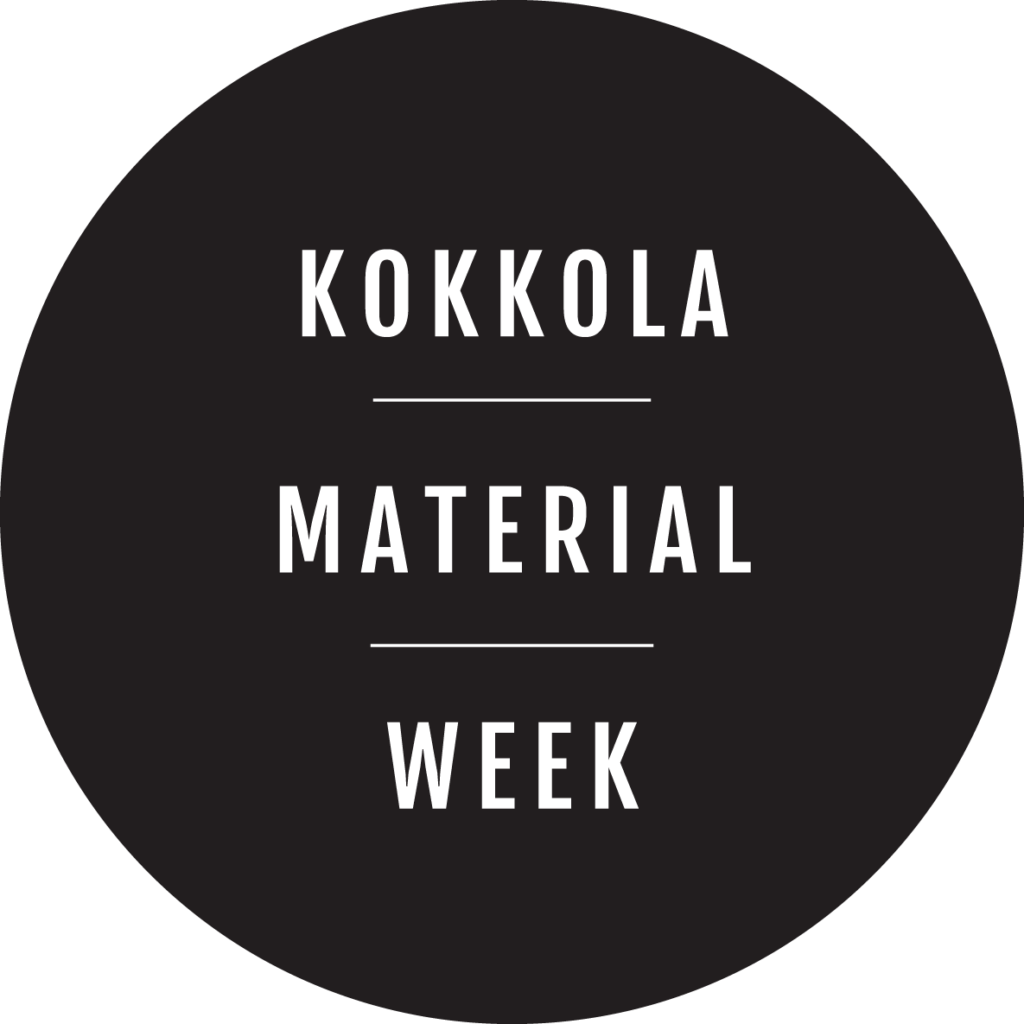 Paula Jylhä työskentelee tutkijana Luken Tuotantojärjestelmät-yksikössä. Hän on selvittänyt mm. suonpohjien ja peltojen metsityksen kannattavuutta eri puulajeilla.
---
Davide Bergna
Dr., University of Oulu/Kokkola University Consortium Chydenius
Biomass-based carbons in energy storage applications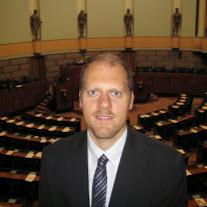 I am a post-doc researcher at Oulu University. My field of research is carbon and its particular properties and applications. I am author and co-author of peer reviewed articles in international scientific journals.
---
Maria Svinhufvud
Sales Director, Innomost
New Generation Sustainable Ingredients from Nordic Wooden Side Streams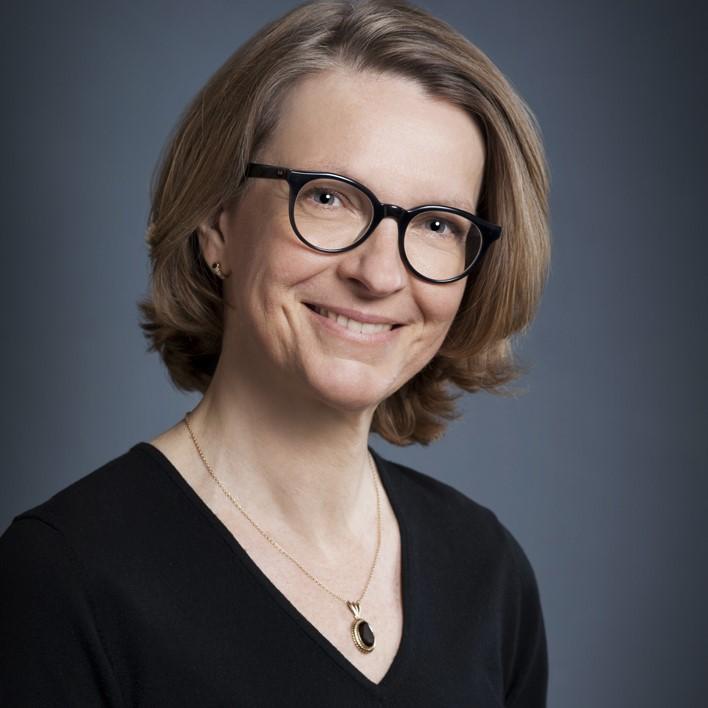 Hello, I'm sales director at Innomost. I take care of customers and business development to make sure that our new generation of sustainable ingredients reaches the market. It's truly inspiring to do something completely new and disruptive. Now I need my experience from cosmetics industry working over twenty years within R&D, regulatory and sales, among others. Education wise I've a master's degree in Biotechnology and Economics, a great combination to support our success story.
---
Pasi Ainasoja
Founder, CEO, Natural Indigo Finland
Natural Colours from the Finnish Nature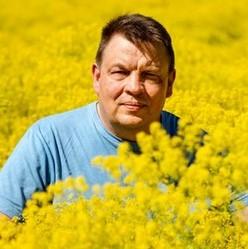 We produce natural dyes on an industrial scale. As sources of our dyes, we use woad and utilize industrial by-products, such as onion peels and willow From us, you can get blue indigo color, green, yellow and gray. If it is necessary you can get also product dyeing from our industrial partners. Our colours are suitable for textiles, different coatings and biodegradable products.
---
Leena Favén
RDI Coordinator, Centria University of Applied Sciences
Valuable compounds from biomass – examples from the projects NovelBaltic and MoreNPBiz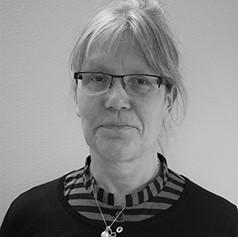 D.Sc.(Tech.) Leena Favén works as a RDI coordinator at Centria University of Applied Sciences. She has a long experience both in international chemical industry and in publicly financed bioeconomy based RD projects. Her interests are in the development of industrial refining of high value added products from biomass based raw materials.
---
Kenneth Ruud
Factory Manager/CEO, Bioform As/Norway Naturals As
Arctic Manufacturer of food supplements (video)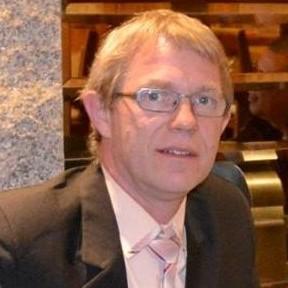 I am 53 y.o. I am certified in industrial food production and I have higher education in technology management. I have been in this industry over 15 years. My field of interest is research and development within products, technology, business and markets.
---
Susan Kunnas
Dr., Research Scientist, Natural Resources Institute Finland (LUKE)
Future Bio-Arctic Design – protective properties from nature (Teams)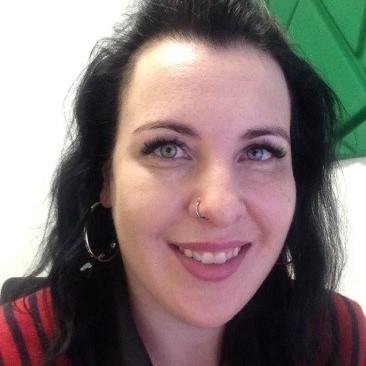 Susan Kunnas is currently working as a Research Scientist at Production systems unit at LUKE. She is a Project Manager of several projects, f. ex. ERDF Future Bio-Arctic Design (F.BAD) projects I & II where the research idea is to create smart, natural, non-toxic and protective textile material by using arctic plant-derived raw materials to substitute harmful synthetic chemicals used in textiles. In addition, Susan is in charge of chemical and quality control solutions at business interface in the field of natural raw materials and products. The development of new applications, from the production and processing to new products, for the bio-active molecules of arctic plants is her core research.
---
Petri Koivisto
Yrittäjä / Entrepreneur – CEO, Nordic Herbs Oy
Story of Nordic Herbs Co. (TEAMS)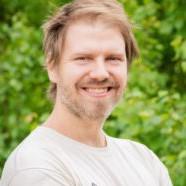 Petri on yrittäjä, viljelijä ja yrttien kaupallisen tuottamisen pioneeri Suomessa. Hänen perustamansa yritys Nordic Herbs Oy on erikoistunut villeinä kerättyjen sekä luonnonmukaisesti viljeltyjen yrttien tuottamiseen, jatkojalostukseen ja myyntiin. Yrityksen tavoitteena on tuottaa maailman parhaita yrttejä ja levittää kasvien ilosanomaa mahdollisimman monelle.
Petri is a founder of Nordic herbs company and a pioneer in herbal industry in the northern region. Company is specialized in producing naturally cultivated herbs from the fields and forests of Finland. We are on a mission to produce the best herbs in the world for a growing market.
---
Sanna Kuoppamäki-Luomansuu
CEO, Knokkon Textiles Company Oy
Nettles in textiles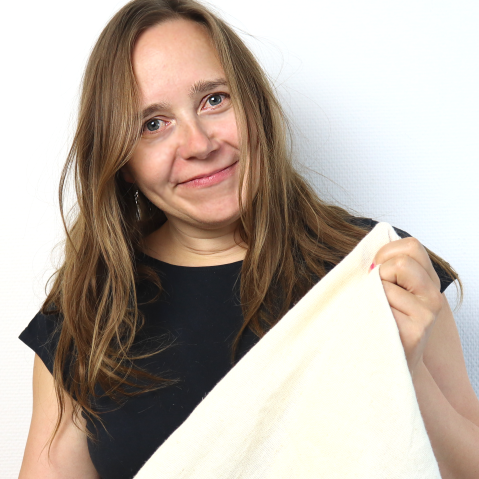 Knokkon is specialized in the Stinging nettle fibre, urtica dioica. Knokkon offers eco-friendly yarns, fabrics and sewn products for wholesale and retail. All Knokkon products include nettle fibre.
There is a great need of alternatives besides regular cotton, which needs significant amount of harmful chemicals to provide a decent crop. The Stinging nettle is one of the challengers. There used to be large nettle fields around Europe and even factories specialized in producing nettle fibre.
Sanna's background is in accounting, but she has always been very interested in ecological issues and in ecological fashion and therefore started her own business. Sanna sees a brighter future for textile industry through nettles.
---
Jon Moraeus
International business developer, High Coast Innovation Park, Örnsköldsviks kommun
Greetings from High Coast Innovation Park – Örnsköldsvik Sweden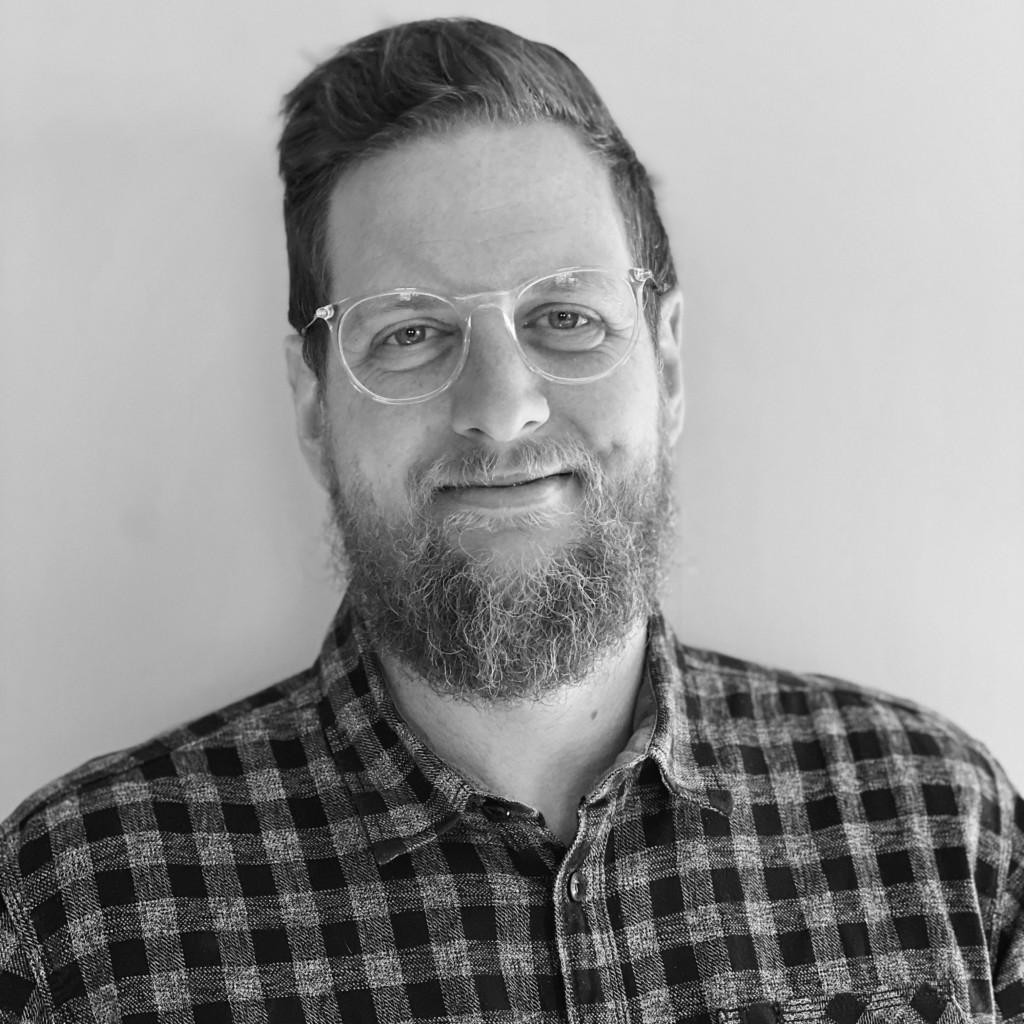 We in the High Coast Innovation Park are working hard to present our area digitally for an international market. We can see an increasing of demand of our products witch leads to bigger needs of workforce to our region. This is a challenge many citys in the Kvarken-area now facing. Im looking forward to present our work soo we can in the future have good discussion about how we all inte Kvarken-region can work together for attracting future workforce and big investments. We are stronger together, when we are stronger we attract people and investments.
---