Towards Sustainable Future
Please observe the following information: We want to ensure a safe Kokkola Material Week -experience for everyone involved. For this reason, COVID-19 certificate is required from both participants and speakers joining us live in Kokkola. The certificate will be checked when entering Tullipakkahuone and Kokkola City Hall.
The 9th Kokkola Material Week will be held this year at Tullipakkahuone, at the City Hall and at the shopping centre Chydenia . Interesting picks from the programme can be watched in the webcast every day. Whether You are a researcher or an entrepreneur or decision maker, we are sure You'll find inspiring topics in the program that focuses on sustainability.
The theme "Towards Sustainable Future" leads us to hear and discuss the versatile impacts that chemistry has on the geo- bio- and the circular economies, with more than 50 speakers in attendance.
Welcome to Kokkola!
Kokkola region is rich in entrepreneurship. It is an important location for world-class chemical industry and a major centre for Europe's metallurgical and boat building industries. The port of Kokkola, the region's growth engine, is an important port for mines in northern and eastern Finland, as well as for Russian transit traffic and hosts Finland's only all-weather terminal.

The Kokkola region has become one of Western Finland's most popular tourism destinations, thanks to its glorious coastline, well-preserved wooden town Neristan, vibrant towns and cities and the Tankar lighthouse island in the outer archipelago of Kokkola.
Hosts: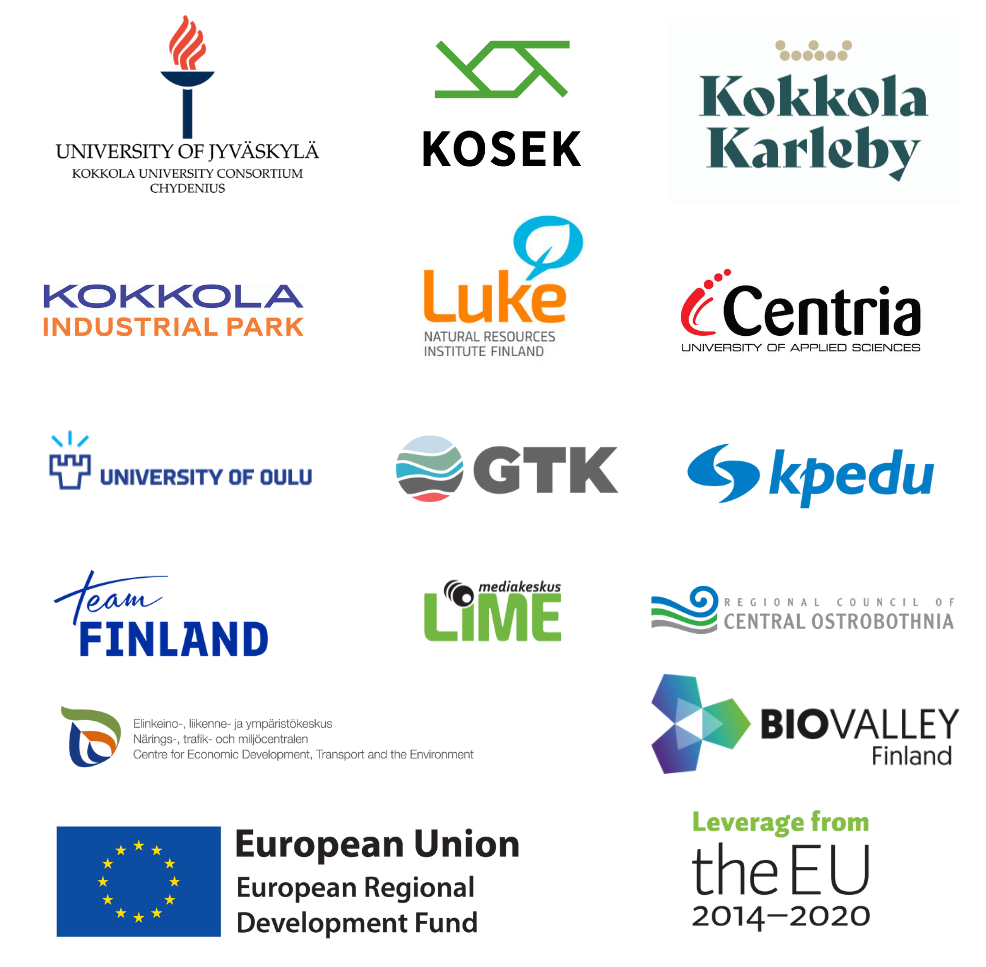 We reserve the right to make changes.